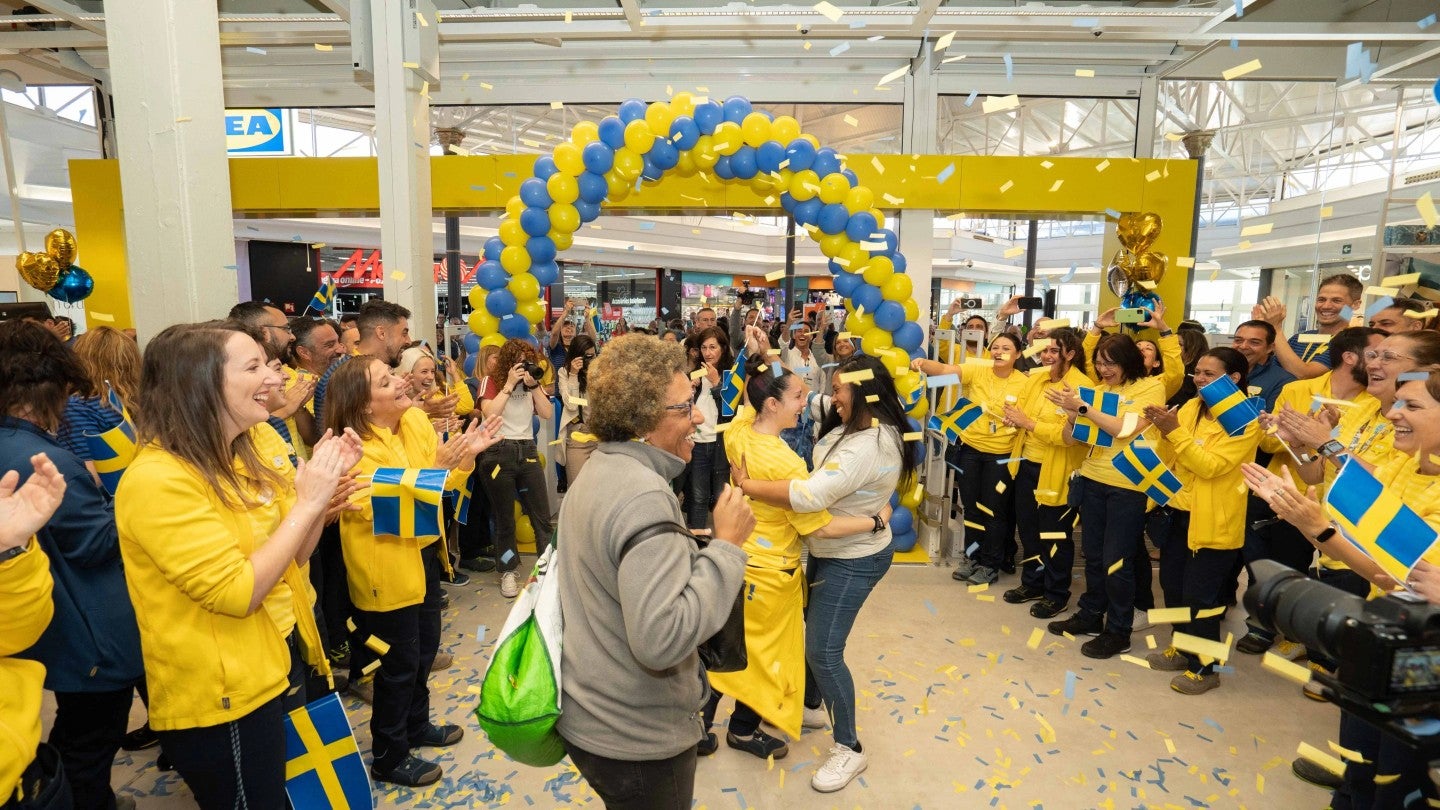 IKEA retailer Ingka Group has announced the opening of a new city store in Madrid as part of its broader investment and expansion initiative in Spain.
The new store, referred to as IKEA Torrejón, is located in the city's Parque Corredor shopping centre.
It covers 7,500m² (80729ft2) of area, approximately 5,400m² (58125ft2) of which will be used as commercial space.
This will be the sixth IKEA store in Madrid. Other full-size IKEA stores in Spain are located in Alcorcón, Ensanche de Vallecas and San Sebastián de los Reyes, along with two stores in Goya and Las Rozas. 
The group said that though the new store is smaller than the other full-size stores in the country, it offers the same IKEA experience, such as planning support for more complex purchases, extensive showrooms and a Swedish Deli.
IKEA Torrejón will exhibit more than 5,000 products, half of which will be available for customers to buy and bring home directly.
Outside of the in-store shopping experience, customers can also order the entire range of products using the retailer's convenient delivery options.
This store will have a team of 130 employees to provide customer support.
IKEA Spain CEO and CSO Nurettin Acar said: "We are thrilled to open our sixth store in Madrid and bring IKEA experience to even more customers in Spain.
"This new store opening is part of our larger expansion plan in Spain, and we look forward to continuing to invest in and create jobs in the region."
The group's broader expansion effort will see an investment of up to €150m ($165.53m) to open several customer meeting points.
The retailer also plans to recruit more than 1,500 new employees between fiscal years 2023 and 2025.
Ingka is scheduled to open five more IKEA stores across Spain n the coming months, along with additional 'Plan and Order' points in Madrid, Barcelona and Andalucía.
More than 60 branded collection points will also open across Ikea stores in Spain. 
Last week, Ingka confirmed plans to invest €2bn ($2.21bn) for the expansion and omnichannel growth of IKEA in the US.