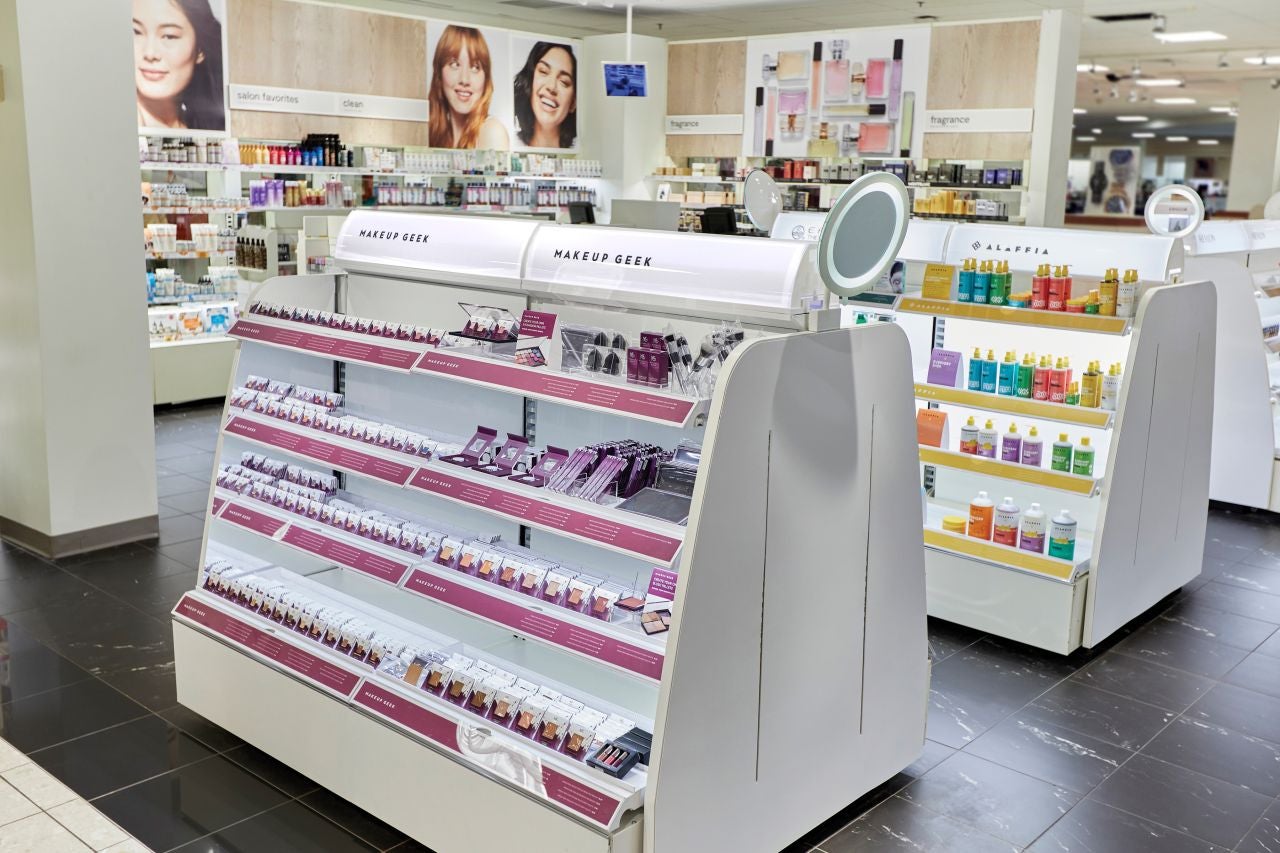 US-based department store chain JCPenney is to launch JCPenney Beauty, its 'new and inclusive' retail experience, in ten of its stores this month.
The first stores to host the concept will be in Florida, Michigan, North Carolina, Texas, Ohio, Missouri, Minnesota, Connecticut and California.
Later in the month, JCPenney Beauty will also be made available via the retailer's digital platform, jcp.com.
The shopping experience will feature an assortment of make-up, skincare, hair care, styling, fragrance, nail care, bath and body products from more than 170 brands.
The concept was announced in July and aims to meet the needs of customers of any age, gender, race, skin tone, hair type, beauty regimen or budget.
It is designed to provide a mix of mass-produced and expensive products in a convenient, one-stop experience.
The store will feature trained beauty experts to guide customers through the products on offer.
JCPenney executive vice-president and chief merchandising officer Michelle Wlazlo said: "Rooted in inclusivity, JCPenney Beauty grew out of direct feedback from our customers.
"Together with our brand partners, we have reimagined every aspect of our beauty experience—from the highly curated assortment and welcoming space to the integrated loyalty programme and all new e-commerce experience.
"We are incredibly proud to bring JCPenney Beauty to life in stores and online this fall."
JCPenney Beauty has partnered with inclusive e-commerce platform Thirteen Lune to offer a 'shop-in-shop' experience.
Thirteen Lune brands, including Buttah Skin, Bossy Cosmetics, Mischo Beauty, Pholk Beauty and Prados Beauty, will constitute 39 of the 170 brands on offer.
JCPenney plans to roll out the JCPenney Beauty concept across all its remaining store locations by 2023.
The department store chain currently operates more than 650 stores across the US and Puerto Rico.