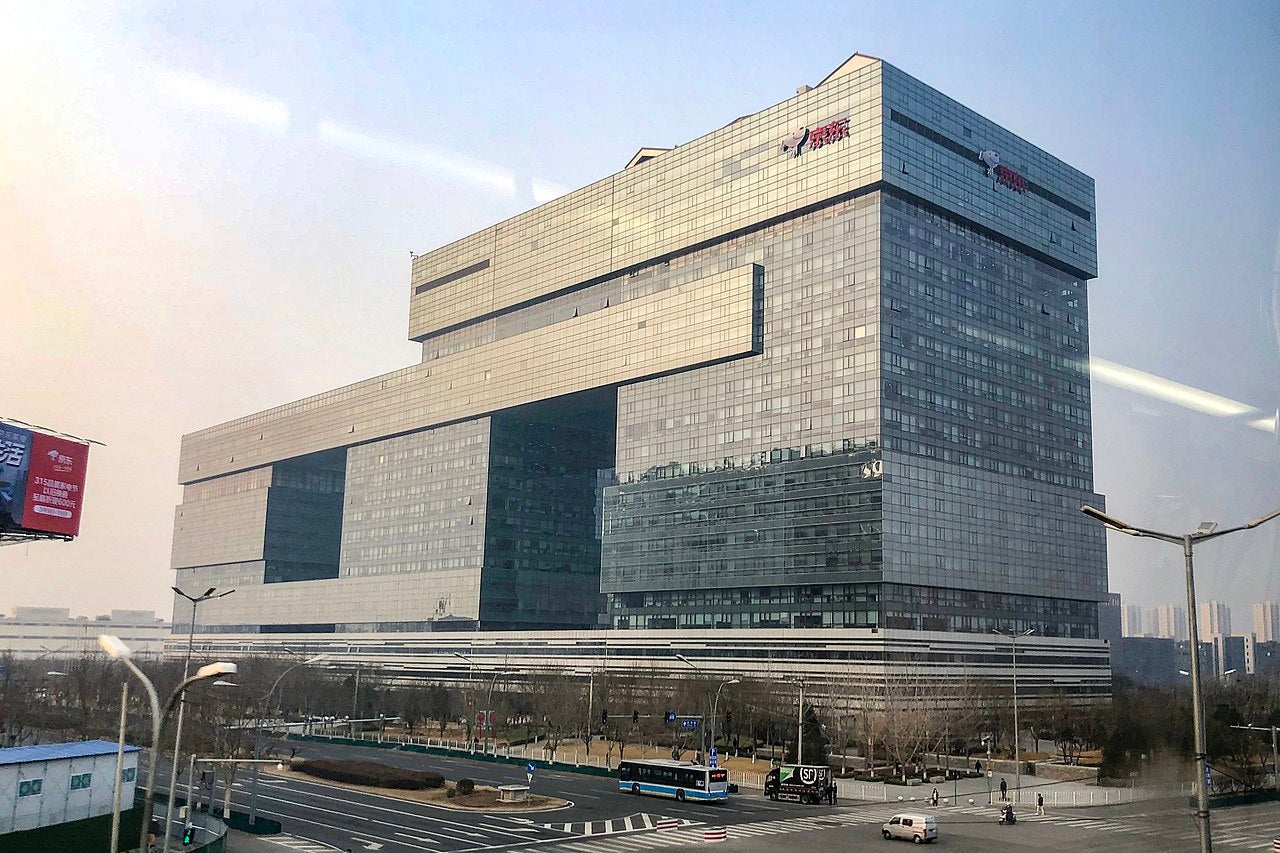 Chinese e-commerce giant JD.com has posted better than expected second-quarter results, with revenue up by 26.2% to RMB253.8bn ($39.3bn) from the same period of last year.
For the three months to 30 June, the company's net service revenues increased by 49.2% year-on-year to RMB34.1bn ($5.3bn).
Income from operations during this period was $46.6m (RMB300.8m), a decrease from $0.772bn (RMB5.0bn) a year earlier.
In the quarter, net income attributable to ordinary shareholders was RMB794.3m ($123.0m), compared to RMB16.4bn ($2.53bn) in the prior-year quarter.
Diluted net income for each American depositary share (ADS) for the second quarter was RMB0.50 ($0.08), compared to RMB10.47 ($1.61) a year earlier.
The retailer also recorded a 27.4% increase in annual active customer accounts to 531.9 million in the twelve months to 30 June.
JD.com chairman and CEO Richard Liu said: "Over the past 18 years since our founding, JD.com has always placed the interests of our customers, partners and employees foremost while upholding our long-standing business principle of doing business the right way.
"Today, JD has become China's leading supply chain-based technology and service company, serving a growing base of millions of partners and 532 million customers.
"With hundreds of thousands of full-time employees and our next generation smart supply chain and infrastructure network, JD has become a new type of real-economy based enterprise supporting China's development for the long-term."
Over the last two months, JD.com has launched official flagship stores for various beauty brands, including LVMH Group, Estee Lauder and L'Oréal.
The company had more than 320,000 employees, excluding part-time staff and interns, as of the end of June.
Earlier this month, Chinese e-commerce company Alibaba Group posted revenues of RMB205.74bn ($31.87bn) for the first quarter of this year.
This represented a year-on-year increase of 34% but fell short of analysts' average expectation of RMB209.4bn ($32bn).