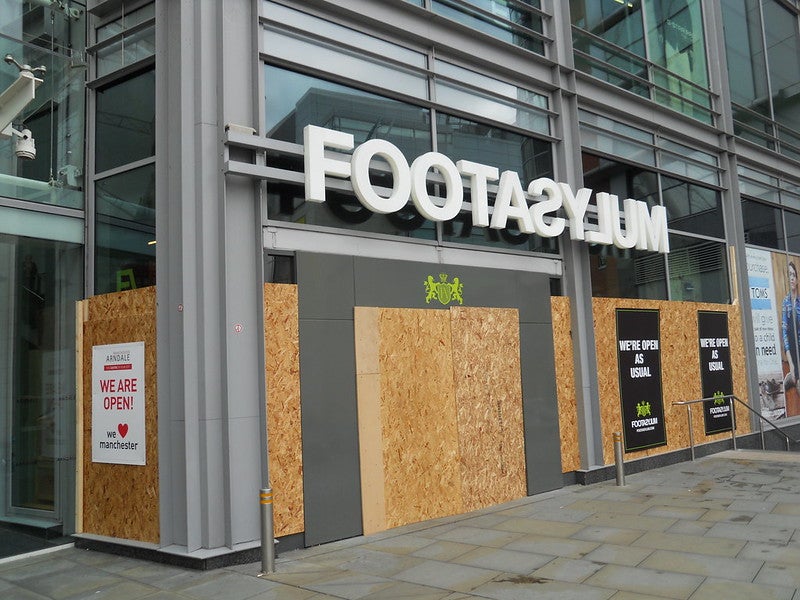 The UK's Competition and Markets Authority (CMA) has fined sportswear retailers JD Sports and Footasylum a total of almost £5m ($6.7m) for breaching merger rules.
Last May, the CMA issued an interim order during a Phase II merger investigation, preventing the two retailers from exchanging commercially sensitive information without the regulator's consent.
Following this, JD Sports CEO Peter Cowgill and Footasylum CEO Barry Bown held two meetings on 5 July and 4 August respectively.
Cowgill and Bown discussed several issues related to Footasylum's operations, including information on the company's financial performance and stock allocations from key brands, at these meetings.
The companies did not inform the CMA that commercially sensitive information had been exchanged between them.
The CMA said it is concerned that this information could affect competition in the market and lead to anti-competitive behaviour.
CMA inquiry group chairman Kip Meek said: "There is a black hole when it comes to the meetings held between Footasylum and JD Sports. Both CEOs cannot recall crucial details about these meetings.
"On top of this, neither CEO nor JD Sports' General Counsel can provide any documentation around the meetings – no notes, no agendas, no emails and poor phone records, some of which were deleted before they could be given to the CMA.
"Had there been proper safeguards in place, we would have been alerted to these breaches in good time and would have had the necessary information to tackle them head-on.
"It jeopardised our ability to maintain the benefits of a competitive market for shoppers and ensure there is a level playing field for other businesses."
The inquiry comes after JD Sports agreed to acquire Footasylum for a total consideration of around £90.1m.
In September last year, the CMA said that there were still concerns over the deal that could be resolved if JD Sports were to sell Footasylum.