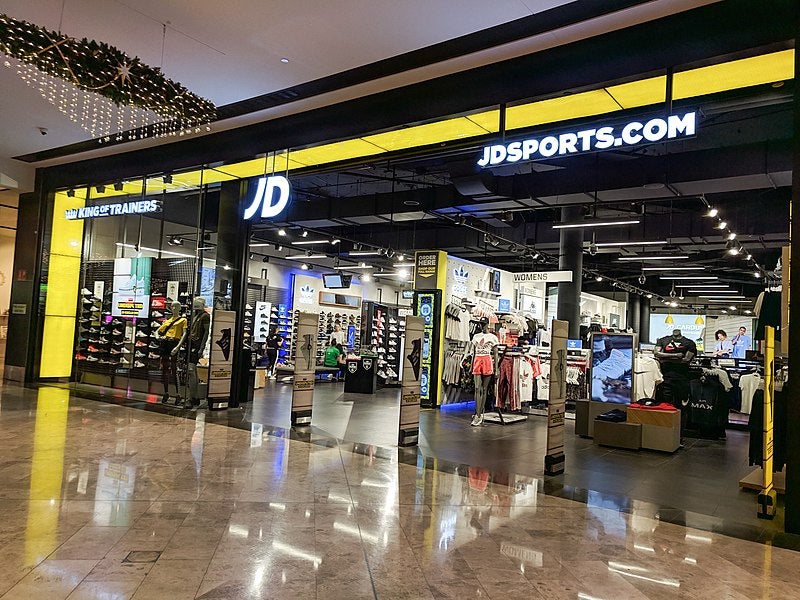 JD Sports executive chair Peter Cowgill has warned that the rate of retail pre-pack administrations and company voluntary arrangements (CVAs) are likely to increase after the Covid-19 coronavirus pandemic.
Cowgill told Retail Week that pre-pack and CVA arrangements would become more common after the pandemic due to footfall reductions and unyielding landlords.
He said: "All JD stores were successful to varying degrees before the pandemic, however, I think there was already evidence of a movement towards online even before coronavirus. Our store estate can be retained but has to be repriced and that has to be recognised by bondholders and the financiers of shopping centres."
This follows JD Sports launching a pre-pack administration last month for its subsidiary Go Outdoors to secure competitive rental prices.
JD Sports financial results announced
JD Sports also announced its full-year results yesterday, highlighting a sales increase of 30% to £6.1bn while pre-tax profits rose to £348.5m. Like-for-like sales in sports fashion were up 12%.
In response to the financial results, Cowgill said: "We were encouraged by the continued positive trading in the early weeks of the year prior to the emergence of Covid-19 and we firmly believe that we are well placed to regain our previous momentum. Looking longer-term, there is inevitably considerable uncertainty as to what the effect of Covid-19 will be on consumer behaviour and footfall with future store investments highly dependent on rental realism and lease flexibility.
"Ultimately, however, we remain confident that we have a market-leading multi-channel proposition which has the necessary flexibility and agility to prosper within a retail environment that may see profound and permanent structural change."
Low consumer confidence amid Covid-19 could affect JD Sports' future
The sports retailer yesterday said that low consumer confidence – "nervous shoppers" – is a possible cause for concern. It said: "Initial footfall has been weaker in malls and shopping centres, particularly in Northern Europe at weekends, as consumers remain nervous about the risks associated with densely occupied enclosed spaces."
Investment research and advisory company Edison Group director of research Neil Shah said: "With many high street retailers now tentatively reopening, interesting times lie ahead for JD Sports and the wider sector. The sports fashion retailer has found that, although shoppers are much more likely to buy rather than simply browse for items when in-store, the general public remains nervous about coming into close contact with others and as a result many of their shopping-mall-based sites have been little visited.
"Despite the impact of Covid-19 not being reflected in the company's full-year results announced [yesterday], the company had a strong 12 months to 1 February 2020, posting revenue of £6.1 billion, a 30% increase on the year prior, and pre-tax profits of £348.5 million. Consequently, JD Sports is optimistic that its previous momentum will return once the economy is fully back up and running, and the blue-chip retailer's decision to buy its Go Outdoors chain out of administration last month for £56.5 million certainly indicates the company's confidence.
"However, as the extent to which consumer behaviour has been affected by lockdown is still largely unknown, there is considerable uncertainty around how the company will fare in the longer-term. It will be interesting to see how JD Sports fares over the coming period."