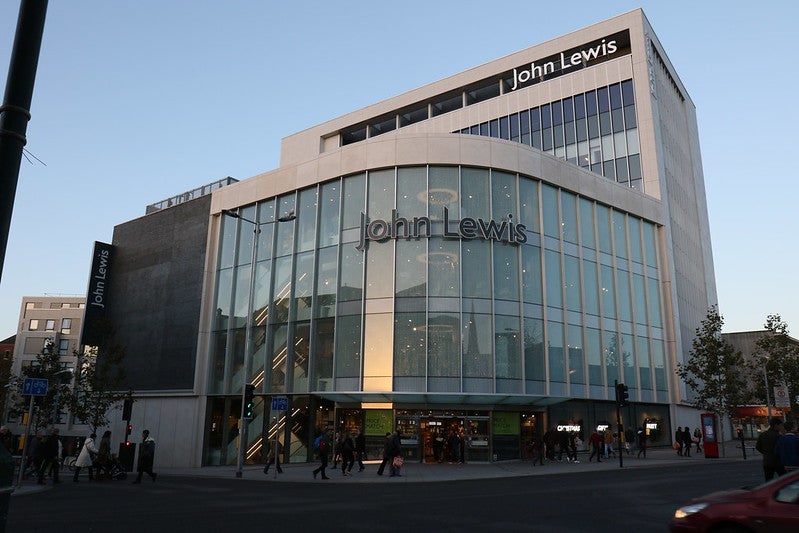 The John Lewis Partnership, which owns the British retailers John Lewis and Waitrose, plans to cut 1,000 jobs in a store management rearrangement.
The company is looking to avoid compulsory redundancies and help employees affected by the cuts find new roles.
According to reports, the redundancies would average 2.7 management roles for each store.
The company currently employs 80,000 people across 34 John Lewis shops and 331 Waitrose supermarkets.
A John Lewis Partnership spokesperson said: "We have announced to our partners our intention to simplify our management structures in Waitrose and John Lewis stores, which will allow us to reinvest in what matters most to our customers."
The reduction is part of John Lewis' strategy to cut costs in response to the changing shopping behaviour, with more customers shifting to digital platforms.
The company aims to lower costs by £300m ($415m) a year by next year.
Earlier this year, the company said that it would close eight stores, putting almost 1,500 jobs at risk.
Last month, John Lewis reportedly made plans to expand its online fashion offerings to allow more than 100 fashion brands to offer their products directly on its website over the next year.
The company will reinvest in customer service roles and visual merchandising to optimise its store appearance.
In March, the John Lewis Partnership reported a £517m ($715m) annual loss after its department stores were forced to close during the Covid-19 pandemic.
The company said it was not expecting to reopen all its stores after lockdown restrictions were relaxed in April.
In May, British retailer Marks and Spencer (M&S) revealed plans to close around 30 locations that could not support a store, as part of its goal for its full-line estate.
The company had reported a loss of £200m ($282m) in its full-year results for the 53 weeks ending on 3 April.