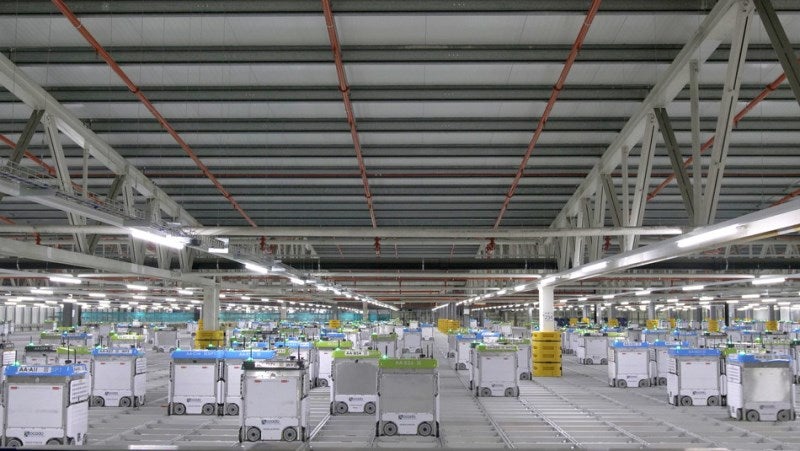 US grocery retailer Kroger and online grocery retailer technology provider Ocado have announced plans to build three new Customer Fulfilment Centres (CFC).
The three CFCs will be located in the Great Lakes, Pacific Northwest and West regions.
The facilities in the West and Pacific Northwest will measure 300,000ft2 and 200,000ft2 respectively, while the Great Lakes region facility will be 150,000ft2.
These facilities will provide the required flexibility to better cater to the respective markets.
Once completed, the three facilities will create a total of over 1,000 new jobs.
Exact locations of the facilities are yet to be announced.
 Kroger supply chain, manufacturing and sourcing senior vice-president Robert Clark said: "Kroger is incredibly excited to construct three additional industry-leading Customer Fulfillment Centers across the country in relationship with Ocado to bring fresh food to our customers more conveniently than ever before.
"Through our strategic partnership, we are engineering a model for these regions, leveraging advanced robotics technology and creative solutions to redefine the customer experience."
The locations will complement the retailer's previously announced CFC sites in Monroe, Ohio; Groveland, Florida, Fredericksburg, Maryland, Atlanta, Georgia, Dallas, Texas; and Pleasant Prairie, Wisconsin.
The retailer is also planning to open the country's first CFC in Monroe early next year.
The CFC model is equipped with advanced automation and artificial intelligence.