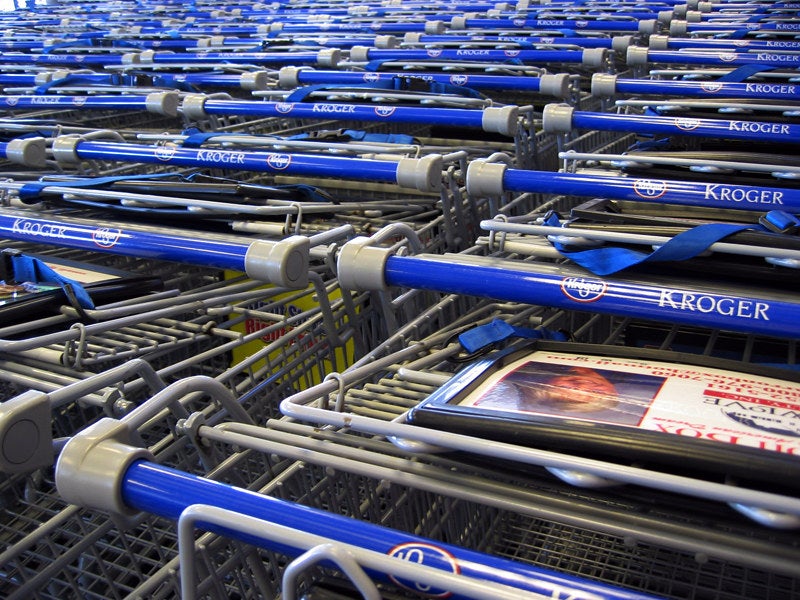 US-based retailer Kroger has reported total company sales of $34.6bn for the second quarter (Q2) of fiscal 2022 (FY22), up from $31.7bn in the same period of last year.
During the three months to 13 August, the company's sales, excluding fuel, increased by 5.2% from Q2 2021, while identical sales, excluding fuel, rose by 5.8%.
Kroger's brands' identical sales rose by 10.2% in Q2, while its digital sales grew by 8%.
Kroger's operating profit for the quarter was $954m, against $839m a year earlier, while its adjusted first in, first out (FIFO) operating profit was $1.11bn.
The retailer's earnings per diluted share (EPS) grew from $0.61 to $1.00 against Q2 2021.
Its gross margin accounted for 20.9% of sales in Q2 2022, while its FIFO gross margin rate, excluding fuel, increased by two basis points from 12 months earlier.
Kroger chairman and CEO Rodney McMullen said: "Kroger delivered strong second-quarter results propelled by our Leading with Fresh and Accelerating with Digital strategy.
"We are incredibly thankful for our dedicated associates who continue to deliver a full, fresh and friendly customer experience.
"Our consistent performance underscores the resiliency and flexibility of our business model, which enables Kroger to thrive in many different operating environments.
"We are applying technology and innovation to improve freshness, grow Our Brands, and create a seamless shopping experience so our customers can get what they want, when and how they want it, with zero compromise on quality, selection and affordability."
For the full year, Kroger predicts an adjusted same-store sales growth of 4-4.5% and EPS of between $3.95 and $4.05.
Last month, the grocery retailer opened spoke facilities in Tennessee and Illinois, which will operate as an extension of its regional fulfilment centres and provide delivery services for more customers.