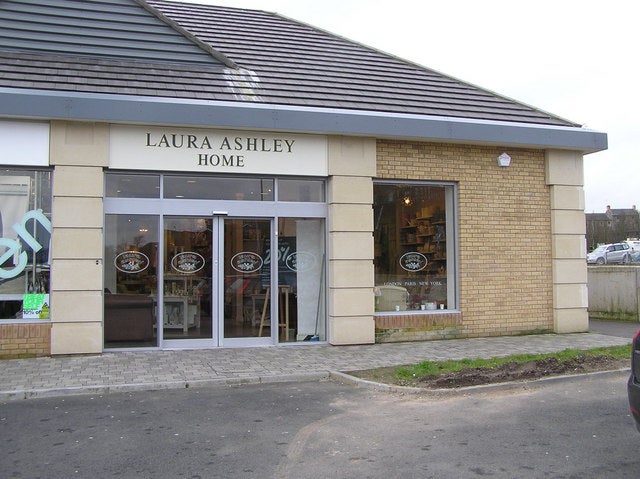 Laura Ashley is reportedly set to further reduce the number of UK stores as it concentrates on expanding its presence in Asia.
The fashion and home-furnishing retailer owned by Malayan United Industries (MUI) has already closed around 40 stores in the UK since 2015.
The further closures will see the number of Laura Ashley stores in the UK reduced from 160 to 120. However, the newly appointed MUI's executive chairman, Andrew Khoo Boo Yeow, who replaced his father Khoo Kay Peng last week, told the Press Association that the remaining stores would be expanded.
Khoo has reassured that the job losses will be kept to a minimum as employees from the locations affected by the closures will be moved to the larger outlets which will 'showcase the brand'.
Laura Ashley's move to China
According to MUI, the growth in China is the company's current priority and marks the first major investment decision by newly appointed Andrew Khoo.
Khoo told the Press Association: "The direction I want to go is to have not so many stores, but maybe the ones we have could be larger. It's more about showcasing the brand. It doesn't really matter if they buy online or offline, we just want them to get inspired."
"We're moving to Asia in a much bigger way.
"We have a regional office in Singapore, it's a dedicated office of about 10 people and it's focused purely on e-commerce into China.
"Once we get a significant foothold in digital retail in China we can look at the physical store's rollout."
Laura Ashley's performance in the UK
According to Khoo, Laura Ashley saw some promising signs in the run-up to Christmas, including an increase in clothing sales, however, the sales of big-ticket items such as furniture have slowed down.
Khoo said: "It's a challenging environment and it could become more challenging."
"My long-term view of the UK is I have confidence in the UK and we will continue to invest in the UK. As long as Laura Ashley stays relevant there's no reason we can't get over this little speed bump."
Laura Ashley's product and brand is regarded as conventional and appeals to older shoppers. According to analysts, the company needs to refresh its brand, introduce new product ranges and designs, as well as engage with a high-profile brand ambassador to create excitement.
At the beginning of this year, Laura Ashley issued a profit warning after reporting disappointing 2017 Christmas trading figures.