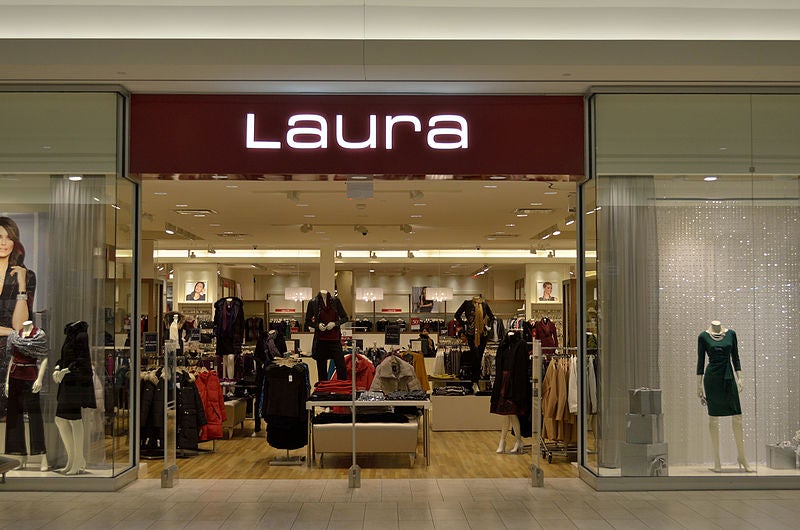 Womenswear manufacturer and distributor Laura's Shoppe has commenced restructuring procedure after securing creditor protection.
The company obtained an Initial Order pursuant to the Companies' Creditors Arrangement Act (CCAA) from the Superior Court of Quebec.
Professional services company KPMG is appointed to monitor the proceedings.
Laura's Shoppe will continue to operate its business as usual during the process with additional safety measures in place due to Covid-19 pandemic.
The company, which closed its 140 stores for the greater part of the March, April, May and June due to the pandemic, has now reopened its shops.
However, the closures have seriously hit its revenues for that period.
Laura's Shoppe president and CEO Kalman Fisher said: "Laura's stores have now fully reopened, stocked with fresh merchandise and continuous new arrivals, and we are confident that we are well placed to meet the fashion needs of our many devoted and loyal customers.
"We are inspired by the dedication and commitment of our people in these trying times, as well as by the many strong relationships we've maintained with our vendors and key stakeholders.
"We have been in business for 90 years, and with the energy and passion of our entire team, we are confident that the company will emerge from the CCAA process even stronger and more resilient than before."
Recently, Canadian camera store chain Henry's completed the implementation of a strategic restructuring aimed at improving efficiencies across the business.
Last month, educational toys and teaching materials distributor Scholar's Choice announced a restructuring plan to decrease retail store footprint due to the crisis.