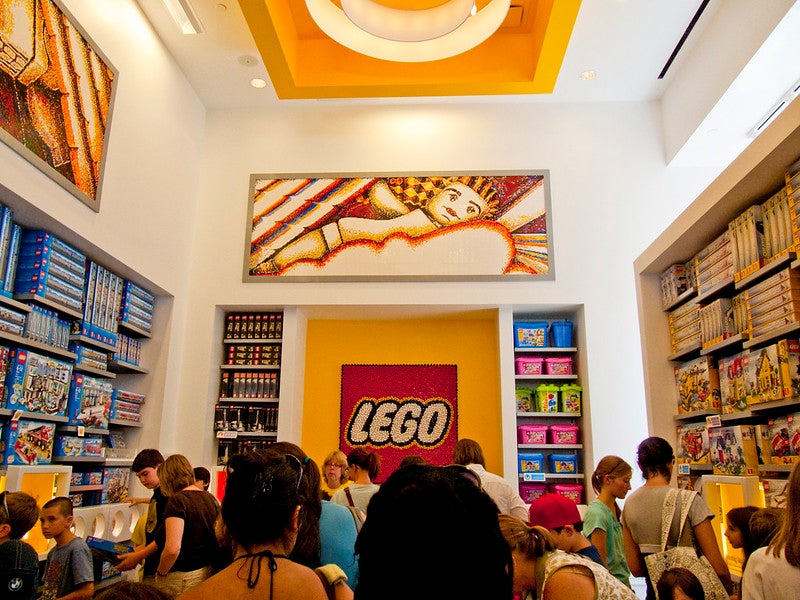 Danish toy manufacturer The LEGO Group has said it is on track to open 120 new stores this year.
The company has already opened a total of 46 retail stores in the first half of the year, of which 30 were in China.
The LEGO Group CEO Niels Christiansen said: "While retail has been transformed during the past six months, we continue to see great opportunity for an omnichannel model.
"We will continue to invest in upgrading our e-commerce capabilities to support both our retail partners and our own platform and continue to invest in creating fantastic physical brand experiences for shoppers and fans."
The LEGO Group, which reported its first-half earnings for the six months, ending on 30 June, revealed that the company's revenue for the period grew 7% to kr15.7bn ($2.4bn) compared with the same period last year.
The LEGO.com e-commerce platform visitors have also doubled to more than 100 million in the first half of this year.
Due to the coronavirus pandemic, the group has re-tooled moulding machines in its factories in Denmark, Czech Republic, Hungary and Mexico to manufacture more than half a million visors for frontline health professionals.
In June, LEGO unveiled a new LEGO flagship store in Hangzhou, the capital city of Zhejiang province of China.
In September, the company revealed that it is set to open more than 140 stores in 35 Chinese cities by the end of the year. The company aims to expand its physical and digital presence by opening own-branded stores globally.