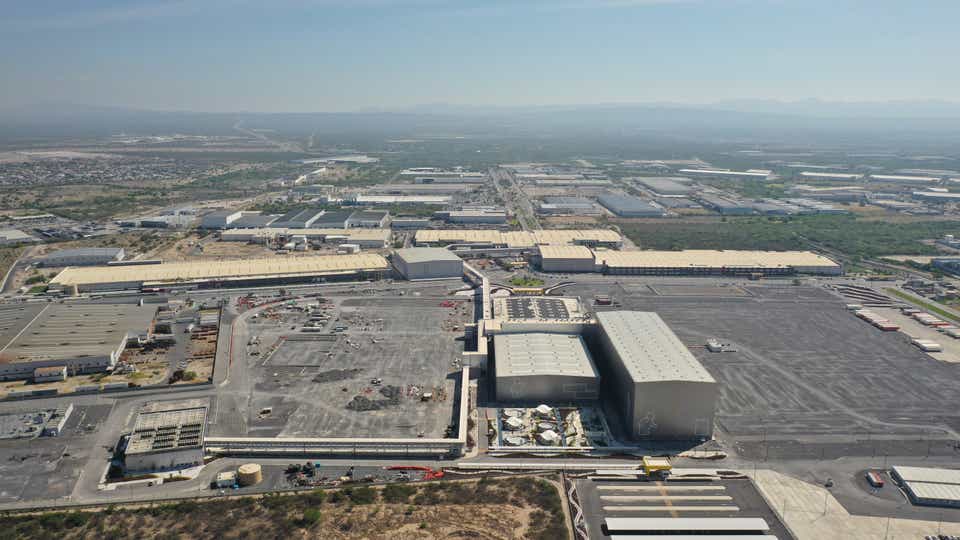 Danish toy company LEGO Group has officially opened a 33,850m² expansion of its factory in Monterrey, Mexico, to increase its production capacity.
The expansion is part of the company's $500m investment at the site and is intended to meet growing demand both in the Americas and worldwide.
The expanded site includes a fully automated high-bay warehouse and a building for assembling and decorating LEGO products.
It will be connected to the site's existing buildings via a 600m conveyor belt.
The expansion will create 1,000 jobs, increasing the number of employees at the Monterrey site to more than 6,000 by the end of this year.
Lego Americas manufacturing senior vice-president Nancy Sanchez said: "Today marks an exciting milestone for our factory in Nuevo Leon; we are the largest LEGO manufacturing facility in the world.
"Since opening in 2008, we have benefited from great support in Nuevo Leon.
"We have amazing colleagues, a great pool of talent to recruit from thanks to a strong labour market and education system, and a positive operating environment.
"Combined, this has given us confidence to continue to invest in the site to support growth in the region."
The Monterrey site opened 15 years ago and has six buildings, 100 packing lines and 769 moulding machines.
It employs 5,000 people directly and indirectly, supporting hundreds of local businesses and suppliers.
As part of the multi-year investment, LEGO will also open a moulding building in 2024, which will contribute to a 50% increase in production capacity.
The expansion in Monterrey comes after the company announced a $1bn investment in a new manufacturing site in Virginia earlier this year.
LEGO currently has five manufacturing sites across three continents, with plans to expand this to seven sites by the end of 2025.
In January this year, the company revealed plans to expand the manufacturing capacity of its factory in Jiaxing, China.