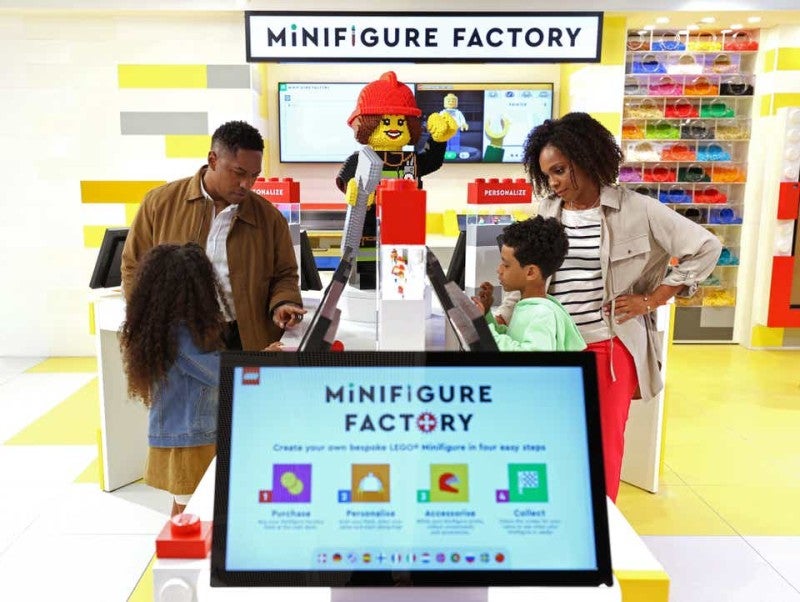 The LEGO Group has opened a new retail store format on Fifth Avenue in New York City.
The format, which took two years to develop, combines digital and physical experiences to create 'an immersive world of LEGO bricks'.
To develop the store concept, the LEGO Group carried out research into the preference of shoppers and children who visited LEGO stores.
The study found that visitors were keen on playing with bricks, taking part in brick-inspired activities and personalised experiences.
The two-storey LEGO flagship store covers a 7,175ft² area. Among its features are a Brick Lab, which offers an 'interactive and immersive creative experience', an interactive Tree of Discovery made from 880,000 LEGO bricks, and a Personalisation Studio in which shoppers can create mementoes.
LEGO Group chief commercial officer Colette Burke said: "While our existing store format has been very successful, we are evolving it to strengthen brand love and create memorable experiences people will talk about long after they leave.
"We want people to walk into our stores and feel immersed in a world of LEGO bricks. We've designed the spaces to fire up creativity and imagination and encourage hands-on play.
"Our talented designers have developed entirely new experiences that blend the very best of ground-breaking customisation, technology and physical play allowing visitors to interact with the brand in exciting new ways."
The LEGO Group plans to introduce the format to more than 100 stores worldwide over the next year.
The company currently has around 731 branded stores in 50 countries around the world, with 120 new stores planned for this year.
Last September, the company revealed that it had opened a total of 46 stores in the first half of the year, including 30 in China.