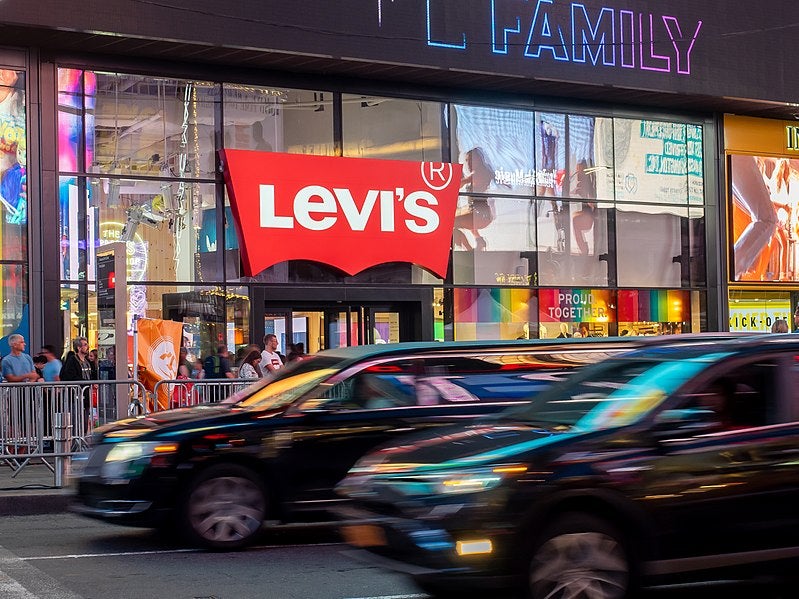 US clothing company Levi Strauss & Co has decided to cut 700 positions or approximately 15% of its staff.
The decision, which affects both non-retail, non-manufacturing workforce, is part of the company's strategy to become a "leaner and market-responsive organisation".
The move could generate annualised savings of $100m.
Levi Strauss & Co has recorded a 62% decline in sales in the second quarter of 2020 fiscal.
The decline in sales is the result of the temporary closure of company-operated, franchise and wholesale customer retail locations due to the Covid-19 pandemic.
Levi Strauss & Co executive vice-president and chief financial officer Harmit Singh said: "We have taken measures to improve the structural economics of our company, prudently manage inventories and further solidify liquidity. 
"As a result of our actions, in the second quarter, we increased total liquidity to $2bn, reduced Adjusted SG&A by $157m and managed inventories to only a 10% increase over prior year.
"We are confident that the steps we are taking to sustainably reduce our costs and drive greater efficiencies in working capital will enable us to further expand Adjusted EBIT margins and drive cash flows as we emerge from the crisis."
Since mid-March, Levi's temporarily closed a substantial majority of the company's and its franchise and wholesale customers' retail locations in the Americas and Europe, as well as in most of Asia outside greater China and Korea.
The company started reopening a portion of these stores by the end of May.
Earlier this month, UK luxury department store Harrods reportedly planned to lay off up to 672 employees due to the coronavirus (Covid-19) pandemic crisis.