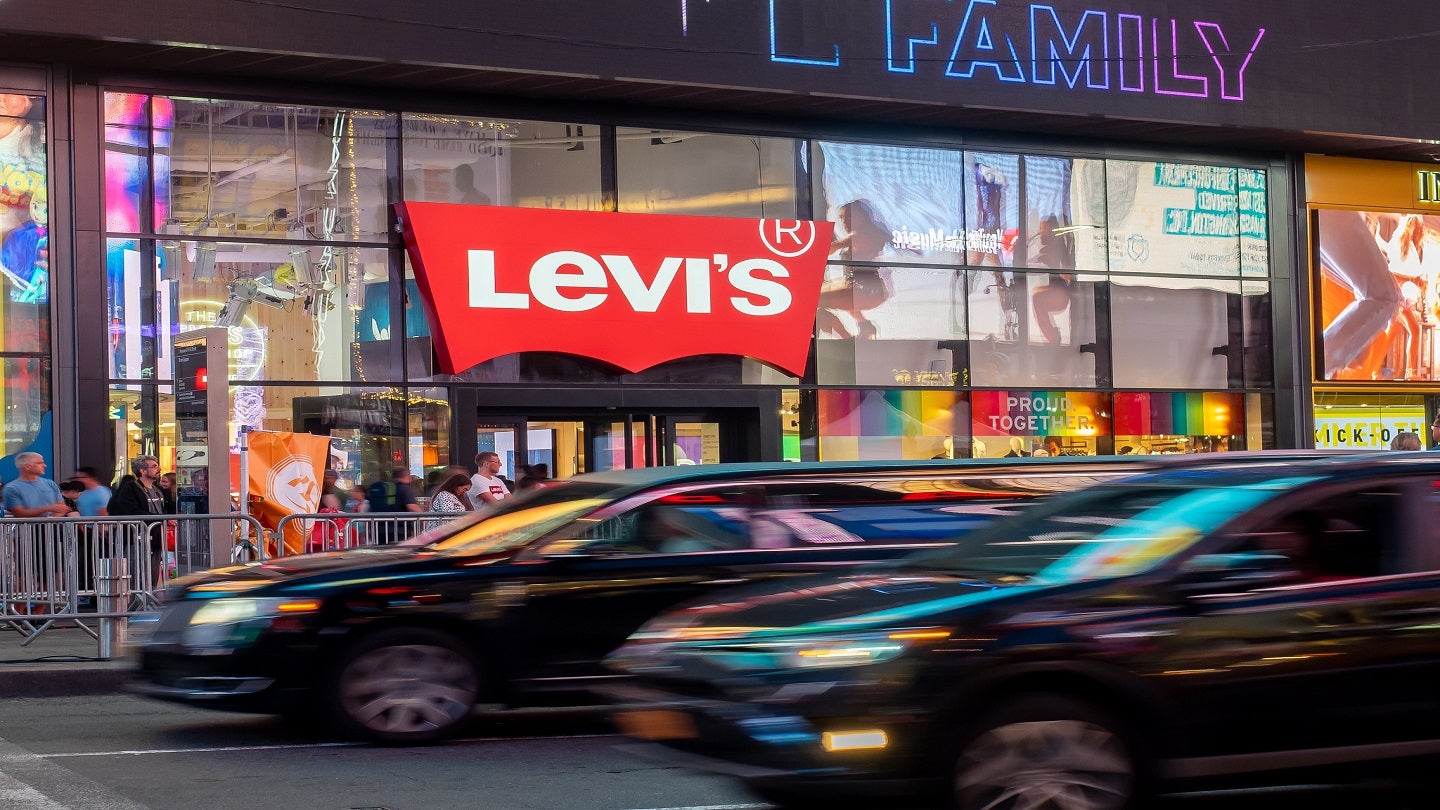 Global denim and lifestyle brand Levi Strauss has reported 6% increase in net revenues to $1.7bn in the first quarter (Q1) of fiscal 2023 (FY23).
The increase was driven by robust Direct-to-Consumer (DTC) channel growth.
Revenues for DTC channel increased 12% in Q1 FY23 and total DTC included 42% of the company's Q1 net revenues.
The company's gross profit was $942m in Q1, down from $944m in the same period fiscal 2022 (FY22).
Levi Strauss' gross margin for the quarter ending 26 February 2023 was 55.8%, and its adjusted gross margin was 55.8%, down 360 basis points (bps) from 59.4% in the corresponding quarter a year ago.
Its operating income declined to $157m during the quarter from $234m last year, while operating margin was 9.3%.
Affected by the drop in operating income, the company's net income also decreased to $115m in Q1 FY23 compared with $196m in Q1 FY22.
Diluted earnings per share (EPS) for Levi Strauss was $0.29 over the quarter compared to $0.48 last year.
Levi Strauss & Co president and chief executive officer Chip Bergh said: "Our first quarter results reflect the strength of our brands and the progress we are making against our strategic priorities.
"We delivered strong growth in our international business and record-breaking revenue performance in our direct-to-consumer channel. As we celebrate the 150th anniversary of the iconic 501 jean, we are deepening connections with consumers and cementing loyalty with the next generation of Levi's fans.
"This past quarter in the US, we were the market share leader among the key 18- to 30-year-old consumer, and we continued to grow share in our women's denim bottoms business, further narrowing the gap to number one."
In the full year 2023, Levi Strauss expects net revenues to be in between $6.3bn and $6.4bn and adjusted diluted EPS of $1.30 to $1.40.
Recently, Levi's expanded its retail presence with the opening of 7,521ft2 retail store in the Indian city of Bengaluru.