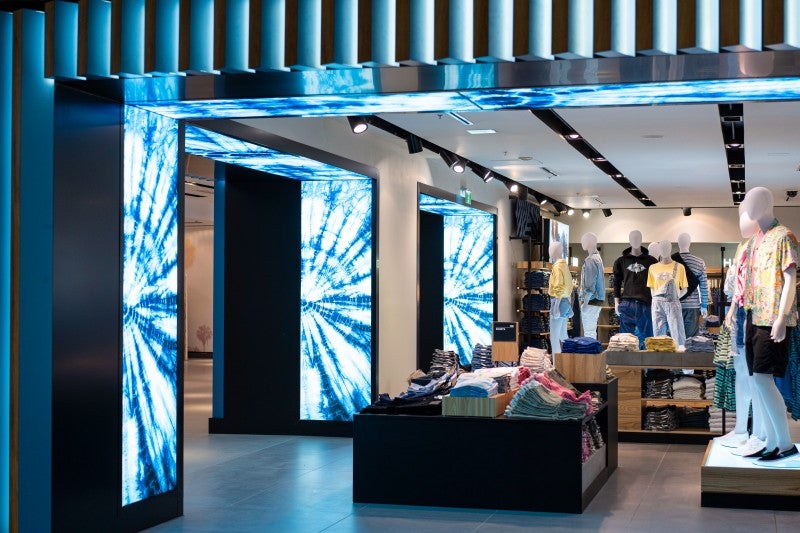 Fashion brand Levi's, owned by US-based apparel company Levi Strauss, has opened a shop-in-shop experience at the Hudson's Bay store in downtown Vancouver, Canada.
The 6,600ft² dedicated retail space offers a wide assortment of the brand's products, including 501 jeans and Trucker jackets.
Levi's said it reimagined and digitised its fitting rooms to streamline the interacting experience with its trained stylists at the store, helping customers find their desired style and fit.
In addition, the store features a Levi's Tailor Shop, which employs a tailor to offer a full range of alteration options.
The Levi's Shop-in-Shop also features digital displays, black enamelled fixtures, an illuminated mannequin runway and other features.
Levi's Canada managing director Nicolas Versloot said: "With consumer behaviour shifting in the ever-changing retail landscape, Levi's continues to prioritise how we deliver our iconic products and impactful brand experience.
"Our goal was to provide a premium one-stop shop in a coveted, high-traffic area, perfect for engaging with Levi's fans who want to connect with the brand, and who are searching for a retail experience as well as their dream pair of Levi's."
The Bay chief merchant Laura Janney said: "Levi's is a brand that has transcended generational fashion eras and remained a must-have wardrobe staple in our customer's closets for years.
"This shop represents Levi's continued innovation, quality and latest fashion in an environment that inspires shoppers as they discover and connect with an iconic brand."
Levi's Shop-in-Shop comes after Hudson's Bay revealed plans to expand its Space NK 'shop-in-shop' locations to three more stores in Canada earlier this year.
Dedicated Space NK stores will be opened in Calgary's Market Mall, Quebec's CF Carrefour Laval and the Queen St flagship store in Toronto.
The move is part of Hudson's Bay's strategy to increase the premier beauty brand's presence in the country.