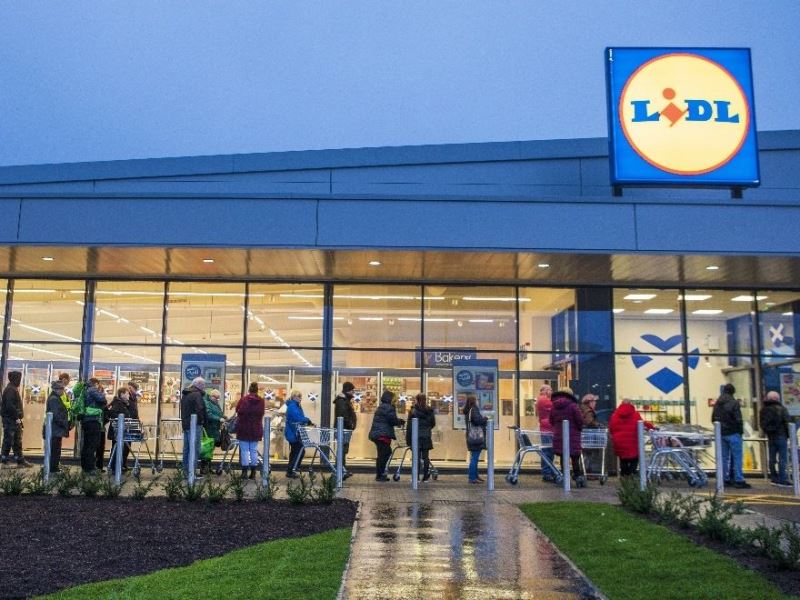 Supermarket chain LIDL GB has reached a new milestone with the opening of its 800th store in Great Britain.
The new store follows the opening of 50 new stores during the last year, creating over 2,500 new jobs.
The retailer will also open four new stores in Cambridge, London, Boston and Dumbarton, which will be followed by six additional locations next week. These openings will generate up to 400 new jobs.
Lidl GB chief executive officer Christian Härtnagel said: "We're excited to have reached this milestone, which simply means that we're bringing affordable, high-quality food to even more households across Britain.
"I'm proud of our fantastic teams, from our colleagues working on the shop floor to our colleagues in the warehouse and across our offices, who have driven our expansion efforts around the country. We're looking forward to opening our doors to even more communities this year and into this new decade where we see so much potential for further growth."
Lidl has also announced £1.3bn investment as part of its store expansion project over 2021 and 2022. The retailer is aiming for 1,000 stores in the UK by the end of 2023.
During these first two months of 2020, the supermarket chain opened a total of 16 new stores.
Lidl recently opened its 100th store in Scotland and is set to launch its 100th London store this year.
Last month, the retailer revealed plans to open a 1,212m² store on 13 February in Christopher Martin Road in Mayflower Retail Park, Basildon.