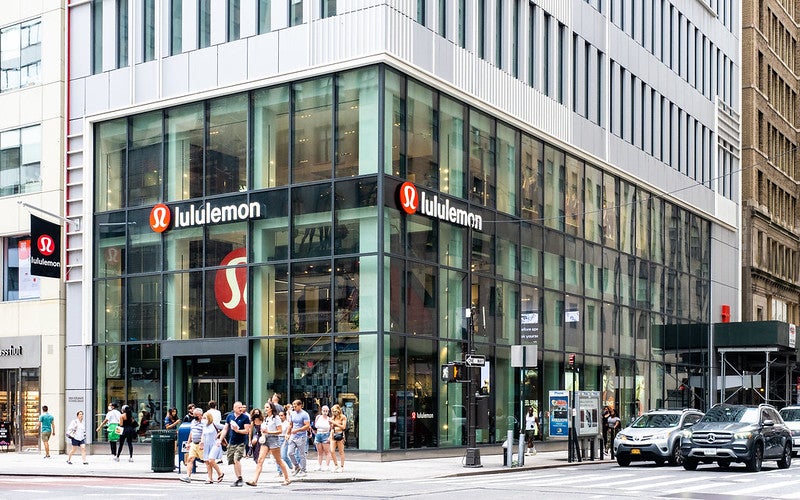 Canada-based athletic apparel retailer Lululemon Athletica has reported that its net revenue rose by 61% to $1.5bn, or 56% on a constant dollar basis, in the second quarter of this year.
During the quarter, net revenue from the brand's company-operated stores increased by 142% to $695.1m and direct-to-consumer net revenue increased by 8% to $597.4m.
Net revenue was up by 63% in North America and 49% worldwide.
Lululemon saw its income from operations grow by 134% to $291.0m in the quarter, while its adjusted income from operations increased by 120% to $299.2m.
The company's operating margin increased by 630 basis points to 20.1% and its adjusted operating margin increased by 560 basis points to 20.6%.
Lululemon Athletica CEO Calvin McDonald said: "Our second-quarter results demonstrate the continued momentum across the business and how we are living into our Power of Three growth plan and Impact Agenda commitments.
"We launched exciting new products, experienced strength across channels and geographies and announced new partnerships that will allow us to become a leader in product sustainability.
"I'm inspired every day by our teams around the world for their continued enthusiasm, agility and commitment to the brand."
Lululemon added 11 locations to its company-operated store network in the quarter, taking its total number of stores to 534.
The company closed the second quarter with $1.2bn in cash.
For the third quarter of the year, Lululemon expects its net revenue to be between $1.4bn and $1.43bn and its diluted earnings for each share to be in the range of $1.28 to $1.33.
The company expects its full-year net revenue to be in the range of $6.19bn to $6.26bn.
In June, Lululemon reported revenues of $1.2bn in the first quarter of the year, an 88% increase from a year earlier.
The company's revenue from company-operated stores increased by 106% to $536.6m in the quarter, while direct-to-consumer sales were up by 55% to $545.1m.