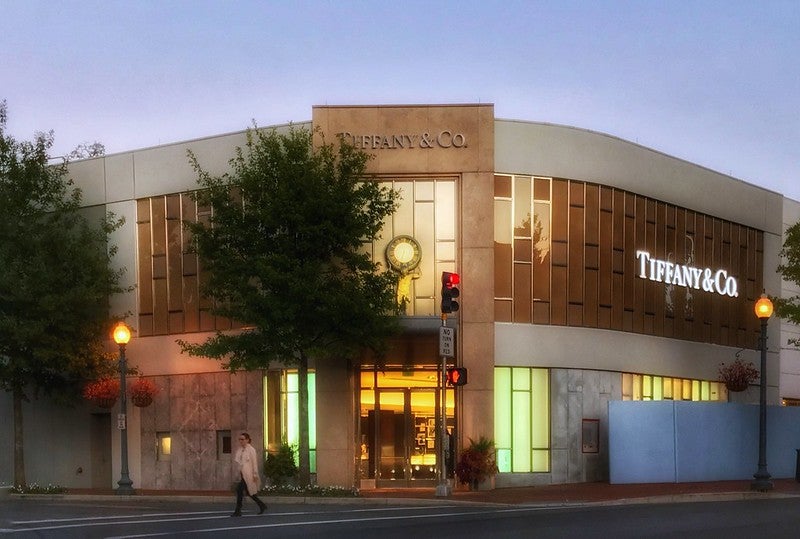 French luxury goods conglomerate LVMH has revealed plans that it will not acquire luxury jewellery and speciality retailer Tiffany & Co's shares on the market.
The announcement saw Tiffany's share price fall and close at $114 on Wednesday.
In November last year, LVMH Moët Hennessy-Louis Vuitton agreed to acquire Tiffany for $16.2bn or $135 per share in cash but it did not close the deal.
Tiffany shareholders agreed to move ahead with the merger deal with LVMH in a special meeting held on 4 February, with 99.3% voting in favour of the proposed merger agreement.
In a statement, LVMH said: "The Board of Directors of LVMH Moët Hennessy Louis Vuitton, met on Tuesday, 2 June 2020 and notably focused its attention on the development of the pandemic and its potential impact on the results and perspectives of Tiffany & Co with respect to the agreement that links the two groups.
"Considering the recent market rumours, LVMH confirms, on this occasion, that it is not considering buying Tiffany shares on the market."
The company did not provide further details on the development.
Headquartered in New York, Tiffany specialises in the design and manufacture of jewellery, watches and luxury accessories.
The company employs more than 14,000 people and operates more than 300 retail stores across the globe.