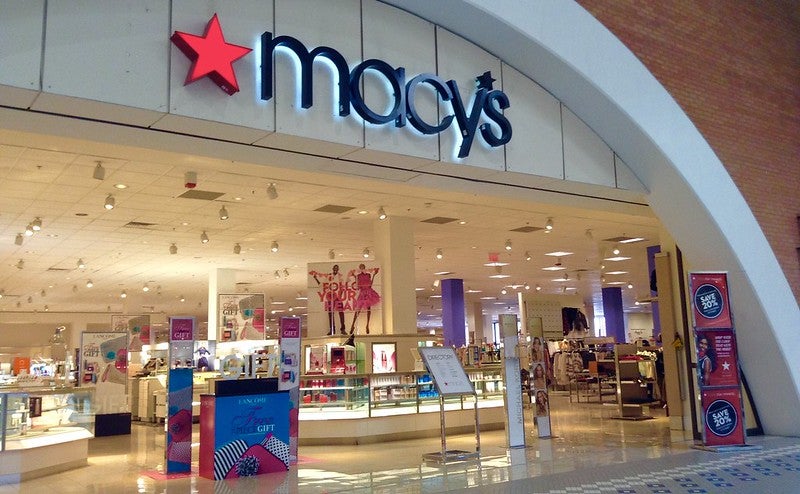 US department store Macy's is reportedly planning to reopen 68 stores in the US starting next week amid the coronavirus (Covid-19) pandemic.
Reuters reported that the reopening will take place in states where lockdown measures have been eased.
Details about the store locations that will reopen have not been disclosed.
The retailer temporarily closed all of its stores in mid-March until further notice.
Macy's spokeswoman was quoted by the news agency as saying that the next batch of approximately 50 stores is scheduled to reopen on 11 May.
Additionally, Macy's is expecting to reopen roughly 775 stores in six weeks subject to slowing down of the infection rate, as well as state and local governments' orders and guidelines.
Across the reopened stores, various safety measures will be taken, including limiting the number of fitting rooms, installation of Plexiglas at all cash registers, social distancing signs, 'no-touch' only beauty consultations and many more.
The stores will also operate on reduced hours.
Meanwhile, Macy's chief executive Jeff Gennette has also reportedly warned that the retailer will emerge out of this pandemic 'as a smaller company', reported CNBC.
The retailer's shares were down 6.5% in yesterday's afternoon trading.
Last month, Macy's revealed plans to close as many as 125 stores over the next three years as part of the company's Polaris strategy that focuses on profitability and growth enhancement.