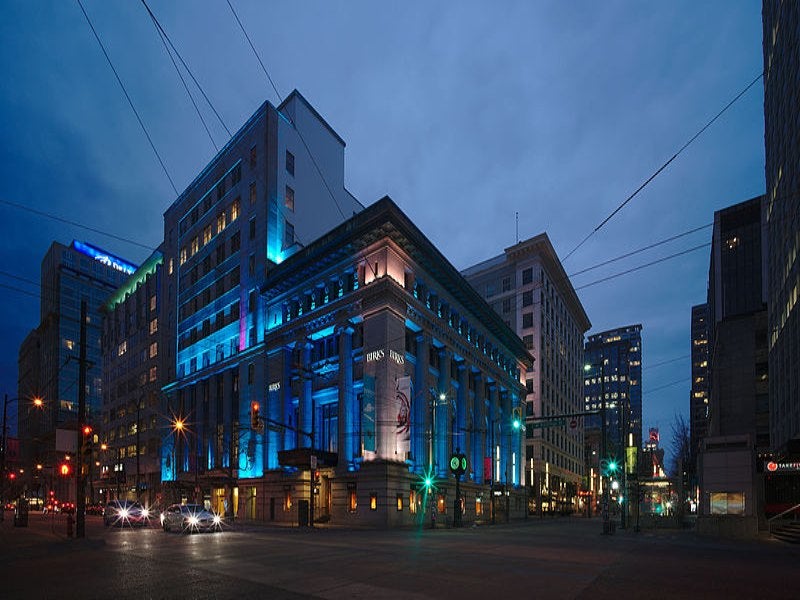 Luxury jewellery retailer Birks has reopened all of its Maison Birks stores in Canada after the relaxation of coronavirus related lockdown and restrictions in the country. 
The retailer temporary closed all stores in March due to Covid-19 pandemic. 
However, it started reopening stores in a phased manner across Canada as lockdown restriction eased in June. 
To give back to the community during these unprecedented times, Birks launched the Birks Rosée Du Matin Ça va bien aller Horizontal Bar Necklace. 
Birks Group president and CEO Jean-Christophe Bédos said: "Maison Birks has been a part of Canadian's lives for over 140 years.  
"Our brand is woven into the fabric of the community and we feel a responsibility to lift the spirits of those around us during challenging times."
The necklace features a total of 17 stones weighing 0.19 CT arranged in a rainbow formation on a horizontal bar. It includes three yellow sapphires, three tsavorites, three light blue sapphires, two purple sapphires, two pink sapphires, two rubies and two orange sapphires. 
The $650 necklace has an 18in-long chain that can be shortened, available online at MaisonBirks.com or in select Maison Birks stores.  
Birks plans to donate 30% of the net proceeds from the sale of each necklace to the Canadian Red Cross.  
Bédos added: "The Birks Rosée Du Matin Ça va bien aller Horizontal Bar Necklace, when worn around your neck, can act as this spirited reminder of a brighter tomorrow."