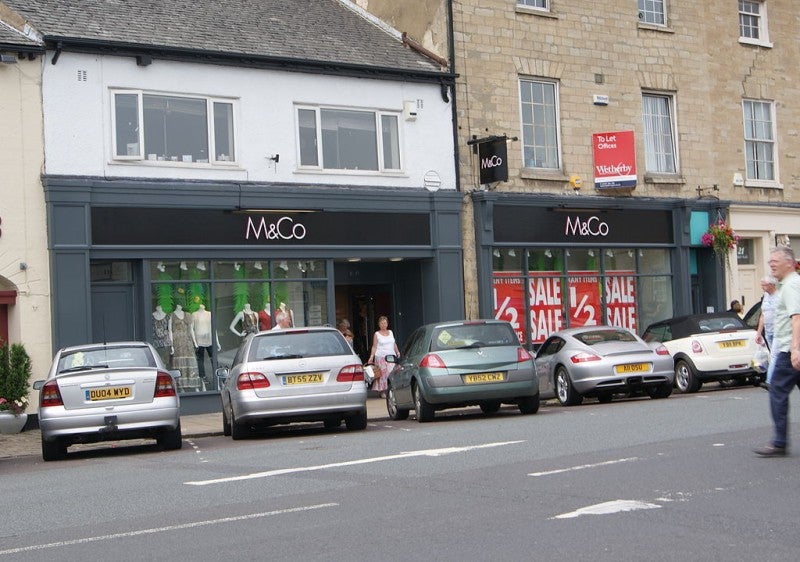 Scottish clothing retail chain M&Co has revealed plans to close all its stores in April, putting almost 2,000 jobs at risk.
The decision comes after the retailer failed to secure funding or offers for acquisition from interested parties, having entered administration in December.
M&Co operates 170 stores in various locations, with 1,910 employees in total.
Last week, AK Retail Holdings acquired the M&Co brand for an undisclosed sum, but the deal did not include its physical stores, staff or website.
The company said in a Facebook post that it will operate all its stores until 9 April, while its website is due to be shut down 'in a matter of months', according to Scottish newspaper The Press & Journal.
In the Facebook post, M&Co said: "As we haven't received any funded, deliverable offers that would result in the transfer of the company's stores or staff to a potential buyer, this means that all of our stores will close.
"The M&Co 'brand' has been purchased, but unfortunately this does not include a future for our stores, website or staff.
"We will trade all of our stores until Easter, and then begin the close-down process. We will update you closer to the time, of our actual closing date.
"We hope you will appreciate this is also a very difficult time for staff working in the stores and we ask for respect and understanding when raising an issue.
"We thank you all for your continuous support, and we hope to see you all over the next couple of months."
In December, M&Co appointed Adele MacLeod, Gavin George Scott Park and Robert James Harding of Teneo Financial Advisory as joint administrators.
The company said its affairs, business and property would be managed by the joint administrators, who will 'act as agents of the company and contract without personal liability'.