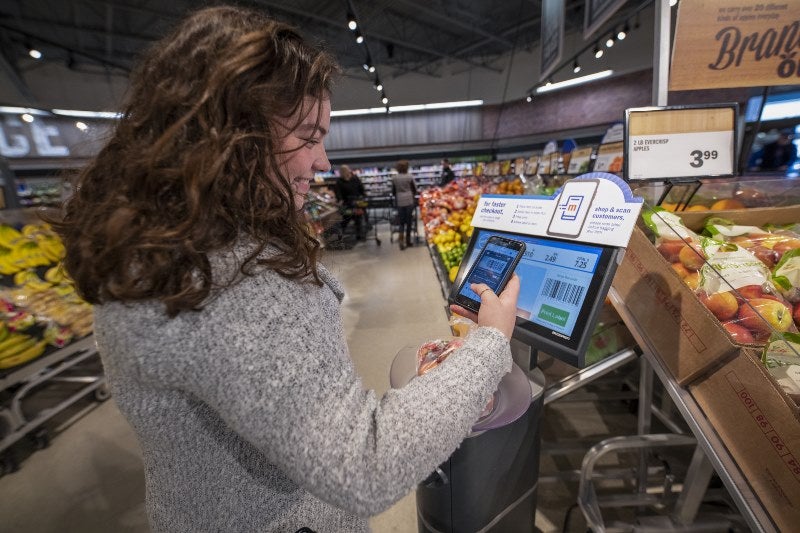 American supercentre and grocery store chain Meijer has expanded the launch Shop & Scan mobile checkout programme to 44 additional stores across southeastern Michigan.
This move is part of the company's plans to launch the streamlined shopping checkout programme across all stores this year and follows a 15-month initiative to offer the service at all stores across the Midwest.
Shop & Scan allows customers to scan product barcodes while shopping and then scanning their phone at a self-checkout machine to pay and bag the groceries.
Customers need to download the Meijer app onto their mobile device to use the shopping checkout programme.
Meijer customer experience director Stephanie Brackenridge said: "As we've rolled the programme out in six states, the response has been incredibly enthusiastic.
"Customers have appreciated the ability to have a choice in shopping how they want, depending on how their day is going. Many are finding the opportunity to personalise their store visit with a cell phone is a great way to save time and help avoid lines."
In March, Meijer introduced the mobile shopping checkout programme to 23 stores in Chicago and Northwest Indiana.
Last month, the US supercentre chain introduced the shopping checkout service across all stores in Ohio.
The company is also offering Meijer Home Delivery and Pickup options in all 246 stores across six states, including Michigan, Ohio, Indiana, Illinois, Kentucky, and Wisconsin.