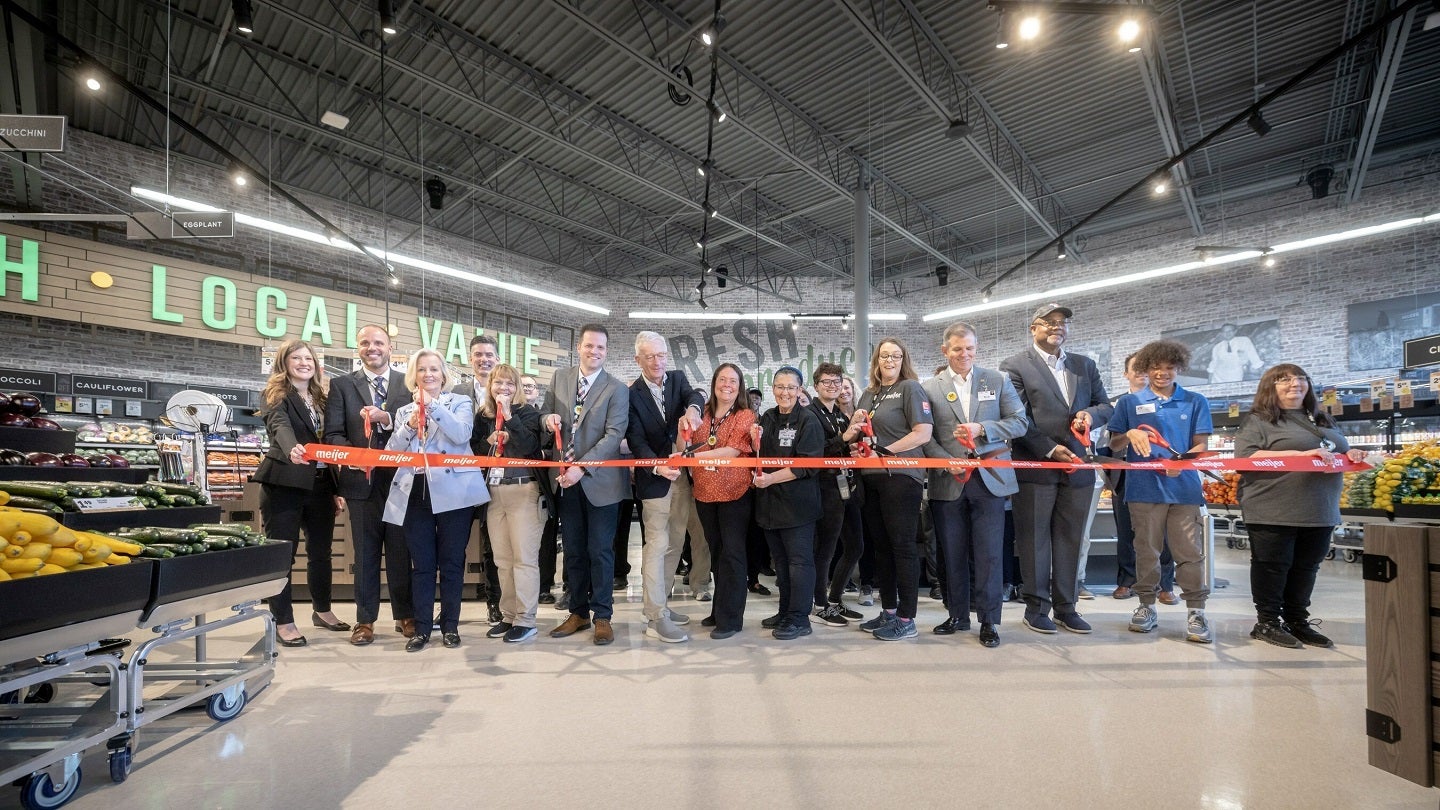 US-based family-owned retailer Meijer has opened a new 159,000ft² supercentre in Elkhart, northern Indiana.
Located at 2500 Cassopolis St, the store provides a one-stop shopping experience to customers in the Elkhart area. It is the company's 11th convenient one-stop shopping experience in Northern Indiana.
The store provides digital shopping solutions such as Shop & Scan, to enable customers to scan barcodes via the Meijer mobile app and bag their items as they shop for faster checkout.
The store also offers discounts on excess food via the Flashfood app and mPerks rewards to help customers earn points for every dollar spent.
Meijer executive chairman Hank Meijer said: "This new store reinforces our ongoing commitment to serving the needs of local families, who are looking for more value and convenience.
"We are honoured by the warm welcome and will be a strong community partner while providing the best shopping experience to customers in the Elkhart area."
Shoppers can choose from more than 600 varieties of farm-fresh produce and 150 organic items.
New larger, height-adjustable changing tables have been installed in the family restrooms to increase accessibility for persons with disabilities and their caregivers.
The new store also provides blind and low-vision customers free access to Aira, an app-based service that provides live navigation assistance.
The Elkhart store represents Meijer's 42nd store in Indiana. The company also operates a manufacturing facility in Middlebury.
Last month, Meijer unveiled plans to open two new supercentres in Warren and Wooster, Ohio.
The retailer was established in 1934 and has more than 500 supercentres, Meijer Grocery, neighbourhood markets and Express locations across Ohio, Michigan, Illinois, Indiana, Kentucky and Wisconsin.