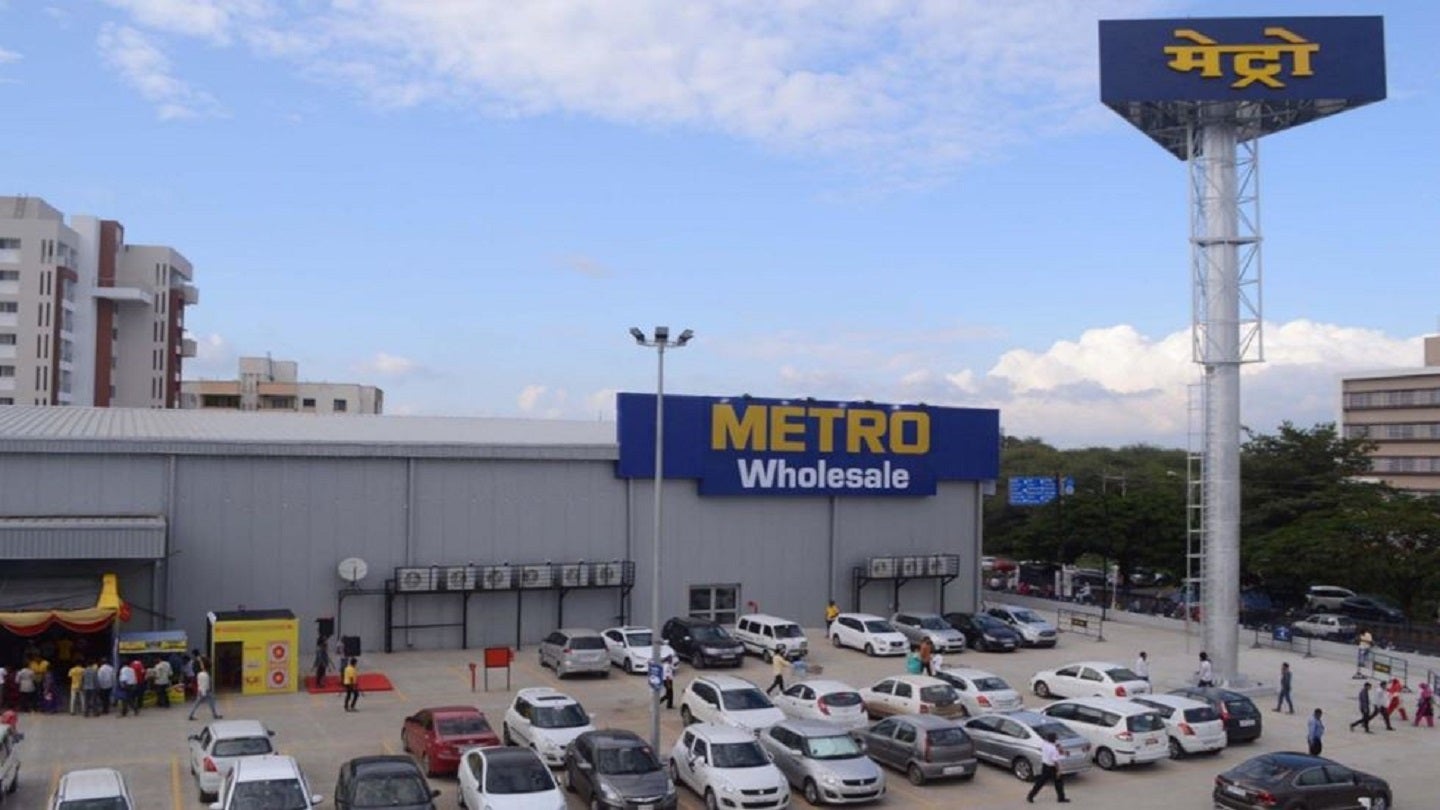 Germany-based multinational food wholesaler Metro has finalised the sale of its Indian business to Reliance Retail Ventures Limited (RRVL).
The two companies signed the agreement for the sale of Metro India operations in December 2022.
The €300m ($327.19m) transaction includes 31 wholesale stores across 21 cities, as well as the entire real estate portfolio of six store-occupied properties.
The divestment was part of Metro's portfolio rationalisation and boosts the company's financial position.
Metro reported transaction earnings before interest, taxes, depreciation and amortisation (EBITDA) gain of €150m ($163.59m), earnings per share (EPS) gain of €0.3 ($0.33).
The proceeds from the sale will reduce the company's net debt while also supporting the implementation of its sCore strategy.
The acquisition is expected to complement RRVL's retail network in the future.
Despite the sale, all Metro India stores will be operated under the Metro brand during an agreed transition period.
The company sold its operations as it determined that the Indian business does not fit its sCore growth strategy due to increasing digitalisation, market consolidation and competition.
Metro CEO Dr Steffen Greubel said: "With today's successful closing of the sale, Metro India will open a new chapter in its journey.
"We are convinced that Reliance as the new owner, with its local expertise, will successfully lead the business into the future. I'd like to sincerely thank our Indian employees once again for their hard work and commitment over the past 20 years and wish them the very best in this new chapter."
Metro started its Indian operations in 2003 and became the first to introduce the cash-and-carry format in the country.
The company serves hotels, restaurants, caterers and independent merchants.
In a separate development, Metro reported a 10.4% increase in sales to €6.9bn ($7.53bn) during the second quarter (Q2) of 2022/23, compared to €6.2bn ($6.76bn) in Q2 2021/22.
The adjusted EBITDA decreased to €111m ($121.06m) during Q2, compared to €157m ($171.23m) in the prior year.