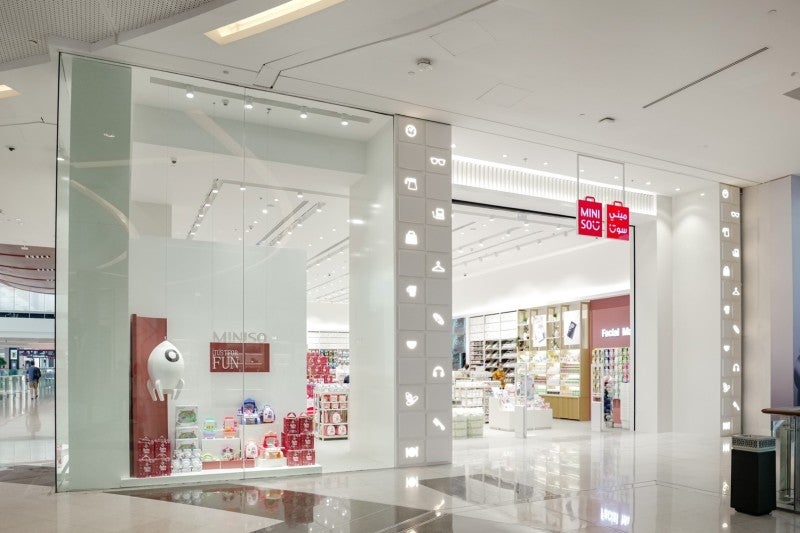 China-based lifestyle product retailer Miniso has opened stores in India and the United Arab Emirates (UAE) in an effort to continue expanding its physical store network.
Last month, the retailer opened a total of seven stores in the Indian cities of Kolkata, Vellore, New Delhi, Pasighat, Gandhidham and Sikar.
Since the start of last year, the retailer has opened more than 20 stores in India, taking its total number of stores in the country to more than 150.
Miniso India general manager Li Lin said: "We see a huge potential of the Indian market and remain committed to establishing ourselves as one of the top lifestyle brands in this dynamic country.
"Our expansion has been possible due to our swift action in response to the pandemic and our approach of combining offline and online retailing that has given our partners confidence in the Miniso brand in India.
"Despite the price of imported products in India increasing, we have managed to avoid price fluctuation by optimising our online channels and expand our procurement and product lines."
In a separate development, Miniso has announced the opening of a flagship store in the UAE.
The 387m² store is located in Dubai Mall and is the retailer's fifth new store in the country since the start of the Covid-19 pandemic.
Miniso currently has 25 stores in the UAE and five in Oman.
The retailer offers household goods, cosmetics, food and toys, operating more than 4,587 stores in more than 95 countries and regions.
In July, Miniso's US branch reported that its sales revenue rose by 72.93% in the first half of the year from a year earlier.
Earlier this year, the company also shared plans to diversify its business by converting into a new retail platform and incorporating more sub-brands.