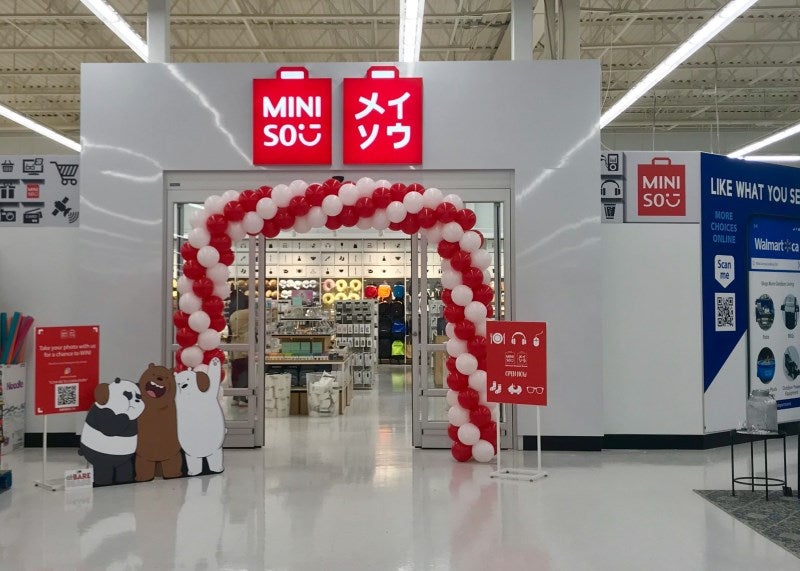 Low-cost retailer Miniso is set to open its first British Columbia store at the Victoria Walmart Supercentre on 5 October this year.
Located at 3460 Saanich Road within the Walmart store, the new location will offer a range of new products for 'both the price-conscious and affluent customers.'
The store opening continues Miniso's long-term partnership with the American major retailer.
As part of the partnership, Miniso opened its first store inside a Walmart Stockyards store in Toronto, Ontario, during spring this year.
Miniso said: "This partnership is a part of our strategy to bring Japanese-inspired lifestyle products to Walmart fans, and bridge the gap across a wide generation of customers, all who will come to shop at Walmart and Miniso."
The discount retailer also plans to open additional Miniso stores in select Walmart stores across Canada.
The company will focus on Ontario, British Columbia, Alberta and Montreal to open the new stores.
Earlier this month, the Japanese retailer introduced the first Marvel x Miniso concept store within the Miniso Vaughan Mills location in Canada.