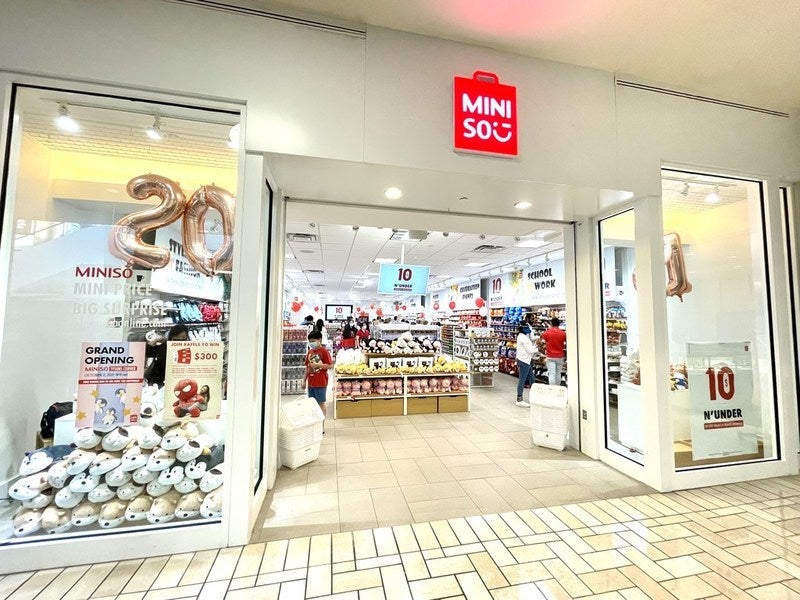 Chinese lifestyle product retailer MINISO has revealed plans to open 18 stores in North America ahead of the Christmas period.
The stores will be located in California, Maryland, New Jersey, New York, Delaware, Massachusetts, Pennsylvania, Texas and Virginia.
Scheduled to open over the next two months, the retailer will offer the first 100 customers at each store free goodie bags.
Shoppers will also be given the opportunity to win gift vouchers worth up to $300.
The store openings are intended to strengthen MINISO's position as a $10 price point store in North America.
MINISO North America general manager Andrew Xie said: "This Christmas, MINISO is the place to go to find fully-stocked stores of unique light-hearted offerings under $10.
"Our long-standing relationships with manufacturers allow us to effectively plan ahead to determine the amount of inventory and guaranteed shipping requirements needed to ensure consumers enjoy a pleasant shopping experience.
"With thousands of vendors across the world and a footprint in more than 90 countries, we have a top supply chain model that delivers."
The announcement comes after MINISO doubled its retail presence in the US and Canada and opened a flagship store in Flushing, New York.
The retailer will operate 53 locations in the US and 55 in Canada by the end of this year.
MINISO sells plush toys, home décor and organisers, beauty and wellness items, fashion accessories and electronics, as well as exclusive licensing with major brands.
The company opened stores in India and the United Arab Emirates (UAE) in recent months.
MINISO has opened more than 20 stores in India since the start of last year, taking its total number of stores in the country to more than 150.
In September, the retailer opened stores in Kolkata, Vellore, New Delhi, Pasighat, Gandhidham and Sikar.