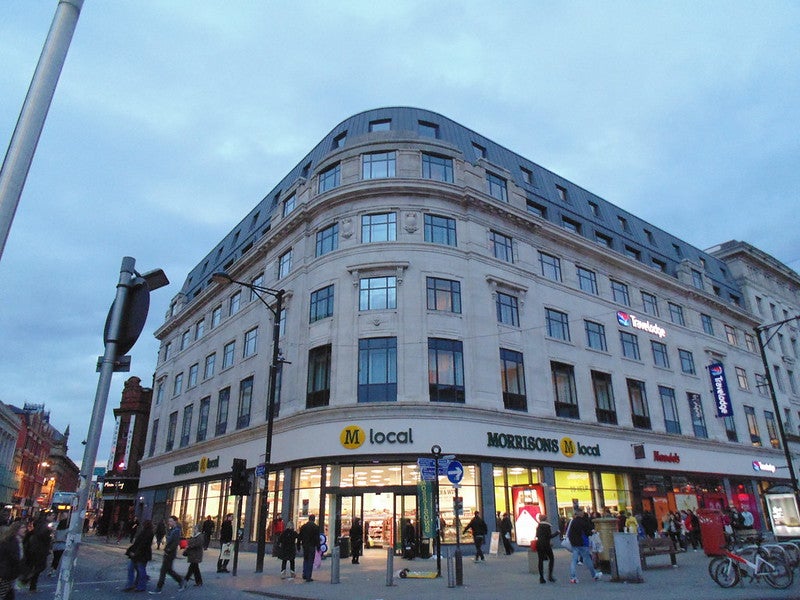 US-based private equity firm Clayton, Dubilier & Rice (CD&R) has won an auction to purchase British supermarket chain Morrisons.
Morrisons' board backed CD&R's $9.5bn (£7bn) bid after an intense three-round auction against private equity rival Fortress Investment Group.
CD&R's final offer price of £2.87 for each Morrisons ordinary share represented a premium of around 61% to the closing price of £1.78 for each Morrisons share closing price on 18 June.
A consortium led by Fortress Investment Group had offered £2.86 for each of the retailer's ordinary shares.
The Morrisons board gathered on 2 October and unanimously agreed to recommend CD&R's offer to shareholders, who are scheduled to meet on 19 October.
The bid is subject to shareholder backing and will see CD&R take over Morrisons by November if it is approved.
Morrisons chairman Andrew Higginson said "CD&R have good retail experience, a strong record of developing and growing the businesses in which they invest, and they share our vision and ambition for Morrisons.
"We remain confident that CD&R will be a responsible, thoughtful and careful owner of an important British grocery business.
"The board is confident that Morrisons will continue to go from strength to strength under CD&R's ownership."
CD&R senior advisor and former Tesco chief executive Sir Terry Leahy said: "We continue to believe that Morrisons is an excellent business, with a strong management team, a clear strategy and good prospects."
Based in Bradford, England, Morrisons operates a network of almost 500 stores and employs more than 110,000 staff.
In August, the supermarket chain's board supported a pre-auction takeover bid of £7bn from CD&R.
The company had previously turned down CD&R's offer of £2.30 a share in cash for the retailer's entire issued and to be issued share capital.
CD&R is advised by former Tesco chief executive Terry Leahy.