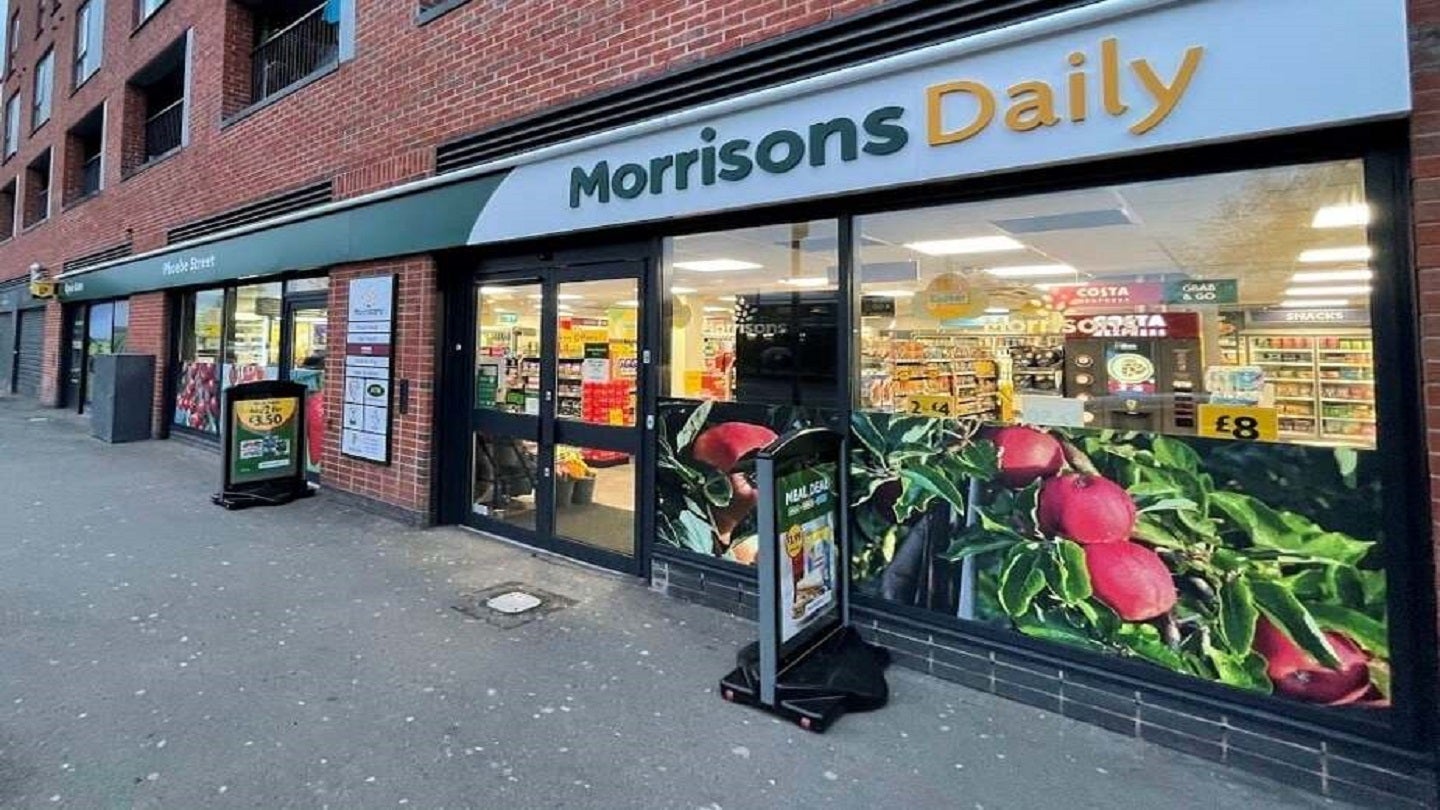 British supermarket chain Morrisons revealed plans to cut £700m ($866.16m) in costs over the next three years.
The move will enable the retailer to further invest in the loyalty programme, lowering prices and expanding its convenience format presence.
The announcement came as the retailer registered an increase of 3.4% in its total revenue in the first quarter of fiscal year 2022/23, to £4.71bn, compared with the same period a year ago.
Morrisons saw its like-for-like (LFL) sales, excluding fuel, grow by 0.1% in the 13-week period ending on 29 January 2023, driven by steady improvement over the past three trading quarters.
Morrisons CEO David Potts said: "We still have plenty of work to do, but momentum in the business is now building with an improving trajectory over the last three quarters, and LFL sales are now in positive territory.
"Our market share has stabilised, our inflation rate is below our peers and Morrisons' traditional competitiveness, colour and dynamism are steadily returning to every part of the business.
"We have targeted £700m of cost savings over the next three years. This saving will help drive the performance of the business by enabling further investment in our loyalty programme, increasing the pace of McColl's conversions, putting more hours into our stores, as well as mitigating the significant cost headwinds that we face."
In a separate development, Morrisons opened a new 20,000ft² supermarket at Great Park in Newcastle, creating more than 110 new full and part-time roles.
The store offers Morrisons Nutmeg clothing, a large food-to-go range, home products and a wide selection of 'Free From' products, including gluten-free, milk-free, lactose-free and wheat-free items. It also features a 66-seater café and a community room.
The supermarket chain also opened its 500th Morrisons Daily convenience store earlier this week, on Phoebe Street in Salford, Manchester.
In January this year, Morrisons invested more than £16m to cut the prices of 130 of its entry-level products.