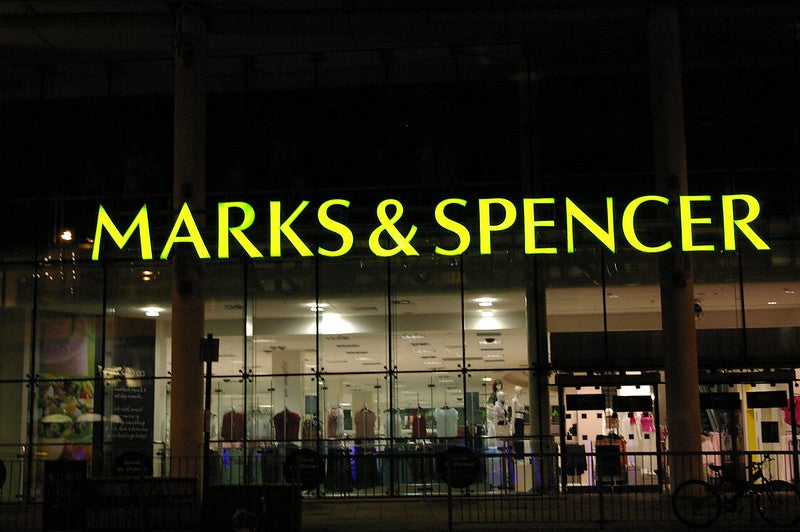 UK-based retailer Marks and Spencer (M&S) has announced a self-service digital click and collect and returns service, due to be launched this year.
The service, to be rolled out alongside a mobile-friendly paperless returns process, is being trialled at 22 stores.
The company aims to make the service available in 78 of its stores by the Christmas period.
The service will replace the existing returns model featuring a manned collection desk, so customers will no longer need to stand in long queues.
Shoppers can also choose their preferred route to return any items purchased on the M&S.com platform, including clothing from the retailer's 21 guest brands.
M&S digital retail head Steve Kemp said: "Customers are looking for quick and convenient solutions like the option to click and collect on their terms when they want, which is now the number one choice for orders on M&S.com.
"At M&S, we're building a seamless omnichannel network so that customers can shop however they choose with us.
"With the rollout of new digital click and collect and returns, we're making it even faster, meaning it's never been easier to shop our range of fantastic products."
In keeping with its commitment to sustainability, M&S will offer fully paperless deliveries, which are expected to save 205t of paper a year.
M&S post-purchase experience head Neil Phillips said: "Our new paperless returns journey means [that] however a customer wants to return an item, it's simple, quick and works well on mobile, offering efficient omnichannel shopping whether you're buying [from] M&S or one of our partner brands on our platform.
"Customers will always want to try different sizes and styles and making it easier to return means we're making it easier to buy with M&S."
Earlier this year, the retailer expanded its online business by launching 46 flagship websites in new markets, including Argentina, Iceland and Uzbekistan.