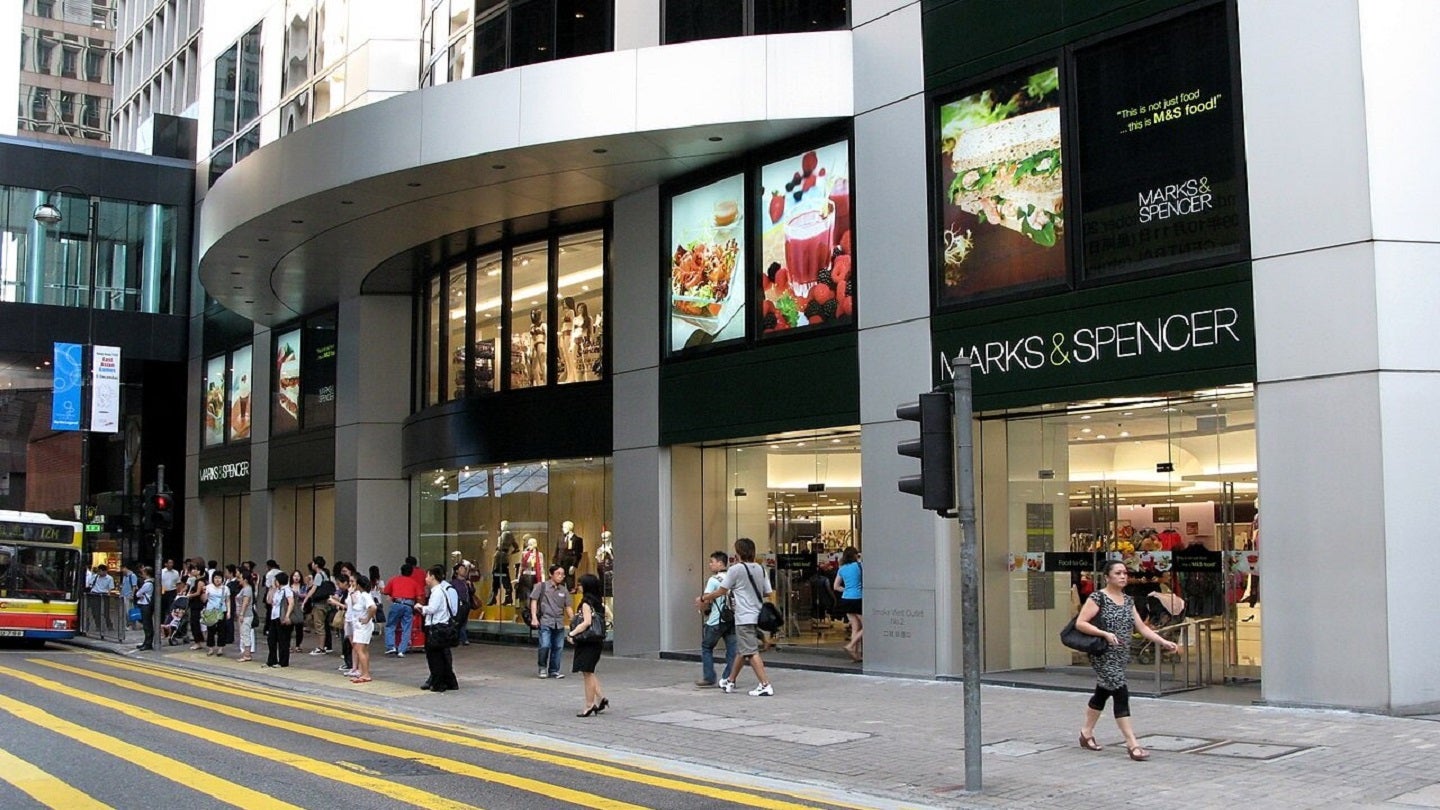 UK-based multinational retailer Marks & Spencer (M&S) has recorded £11.98bn in sales in fiscal year (FY) 2022/23, an increase of almost 10% from £10.90bn in FY21/22.
Sales for the retailer's clothing & home business grew by 11.5% to £3.72bn in FY22/23 and food sales grew by 8.7%.
In addition, sales for M&S' international business increased by 12.6% while Ocado Retail suffered a 1.2% sales drop during the year.
The retailer's store and digital sales also grew 14.9% and 4.8%, respectively, in FY22/23.
During the 52 weeks ending 1 April 2023, the retailer's statutory revenue was £11.93bn, representing 9.6% growth from the prior FY.
The retailer recorded profit before tax of £475.7m in FY22/23, increasing by 21.4% from £391.7m a year ago. Profit after tax also grew 18% to £364.5m.
Its basic earnings per share (EPS) rose from 17.8 to 18.5p.
M&S chief executive Stuart Machin said: "One year in, our strategy to reshape M&S for growth has driven sustained trading momentum, with both businesses continuing to grow sales and market share.
"Our Food and Clothing & Home businesses invested in value to protect customers from the full force of inflation, which, whilst impacting margin, was the right thing to do, as serving our customers well is the only route to delivering for our shareholders.
"The store rotation and renewal programme delivered strong sales uplifts and will accelerate this year, including the opening of five brand-defining full-line stores in major cities.
"Our disciplined approach to capital allocation means we can invest for growth, while further reducing net debt and maintaining investment grade credit metrics, and we plan to resume dividend payments at our interim results."
Last month, M&S revealed plans to invest approximately £12.5m in the coming year to expand its store presence in London, UK.