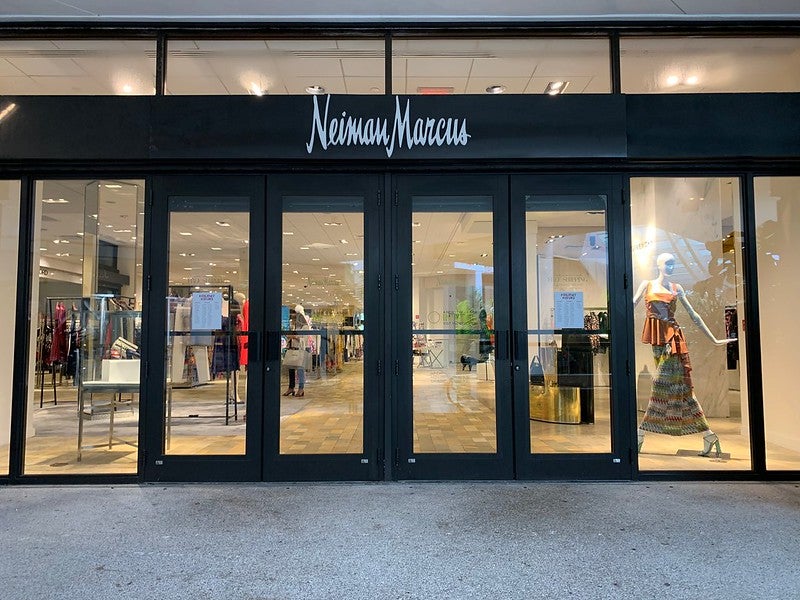 Omni-channel fashion retailer Neiman Marcus has secured consent to access debtor-in-possession (DIP) financing immediately.
The approval was granted by the US Bankruptcy Court for the Southern District of Texas, Houston Division.
The retailer will have immediate access of $250m and an additional $150m as needed after 4 September.
Last month, it received interim approval for $275m as part of the first day motions related to voluntary Chapter 11 proceedings.
Neiman Marcus Group chairman and chief executive officer Geoffroy van Raemdonck said: "With the approval from the Court to fully access the significant DIP financing we have secured from our creditors, we are well-positioned to continue to serve our customers and global luxury brand partners.
"This financing provides us with ample liquidity to ensure business continuity as we gradually reopen our stores, invest in Fall inventory, and fund the expansion of our digital offerings as we continue our journey to become the preeminent luxury customer platform. Importantly, we remain on track to emerge from this process in Fall 2020."
On 7 May, Neiman Marcus entered into a binding Restructuring Support Agreement (RSA). It has $4.3bn in existing debt.
Bloomberg in March this year reported that the luxury retailer's first-lien term loan, which is due for 2023, tumbled 8¢ to 10¢ on the dollar to about 38¢.
Kirkland & Ellis acted as the company's legal counsel while Berkeley Research Group serves as the financial advisor.