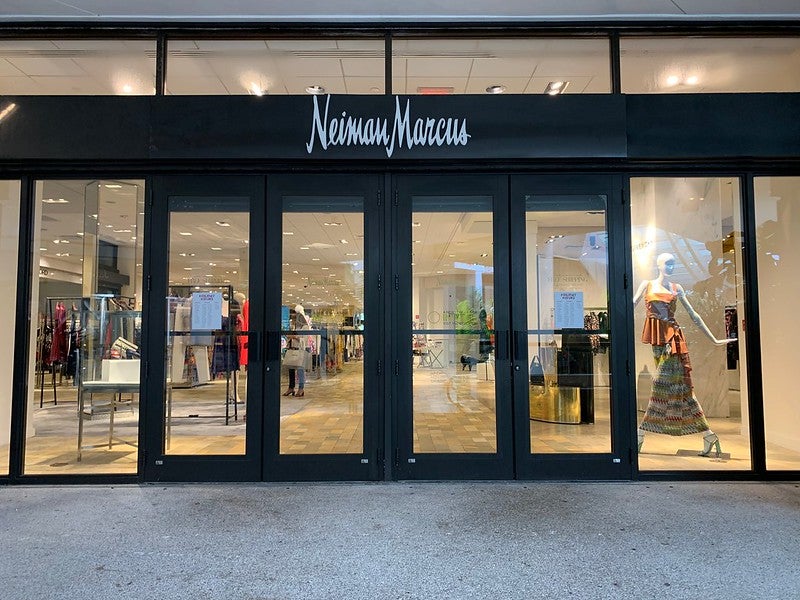 US luxury department store chain Neiman Marcus has secured interim approval from the US Bankruptcy Court of Southern District of Texas, Houston Division for all of the first day motions.
On 7 May, the company filed for voluntary Chapter 11 proceedings and to start Restructuring Support Agreement (RSA) with holders representing more than two-thirds of the company's outstanding debt.
The court has approved debtor-in-possession (DIP) financing of $675m for the retailer to continue business during proceedings.
Additionally, the court authorised the company to continue to pay employee wages and benefits, as well as maintain various customer-related programmes, including honouring its loyalty programmes, gift cards, credit cards, and return policies.
The company will leverage the additional financing to pay invoices for goods and services after the company's filing date under normal payment terms.
Neiman Marcus Group chairman and CEO Geoffroy van Raemdonck said: "We are pleased to receive court approvals of our first day motions, which provide us with ample liquidity to operate the business and allow our dedicated associates, together with our brand partners, to continue providing magical experiences to our loyal luxury customers.
"This will ensure both our short-term and long-term success as a relationship and digital leader in luxury retail.
"We thank all our extraordinary associates for their unwavering commitment to Neiman Marcus Group during these unprecedented times. Every day, I am inspired by their continued efforts to go above and beyond to delight our customers, our communities, and each other with the love and care that is unique to us."
Reports suggesting Neiman Marcus may file for bankruptcy protection first appeared last month.