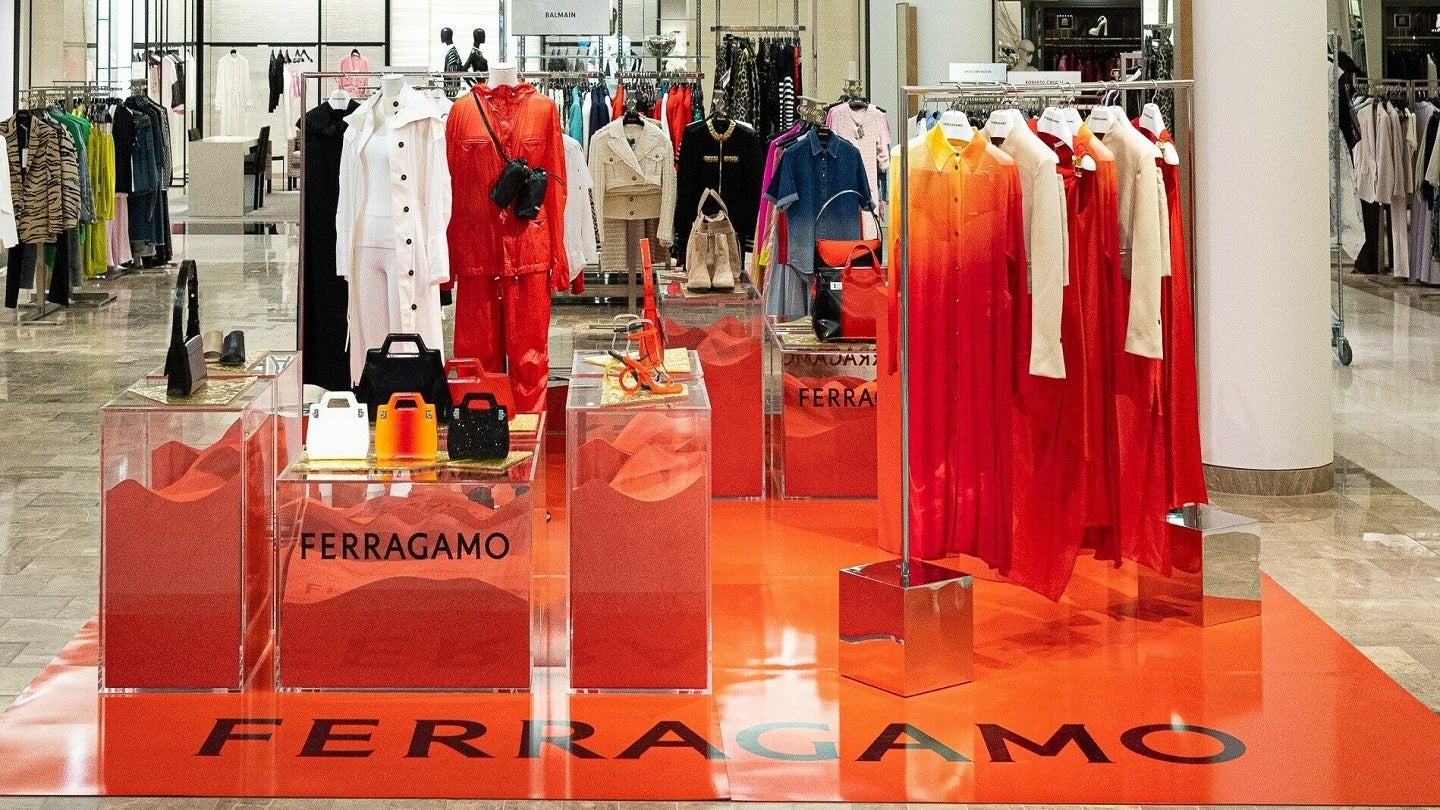 US-based luxury department store chain Neiman Marcus has expanded its partnership with Italian luxury company Ferragamo.
Ferragamo will introduce 'in-store moments', customer experiences and exclusive products for Neiman's customers.
Ferragamo will host pop-up installations at seven Neiman Marcus stores across the country, offering store windows and visual displays.
Neiman Marcus will introduce its women's ready-to-wear category at the same time as Ferragamo's debut collection from new Creative Director Maximilian Davis.
Neiman Marcus will offer six exclusive men's and women's looks from the Spring/Summer 23 collection, as well as a selection of wholesale exclusive handbags.
The new collection is now available at select stores across the country, as well as online at NeimanMarcus.com.
In addition, Neiman Marcus customers can receive exclusive access and unique experiences both online and in person.
They will also have access to private shopping appointments with expert style advisors.
Neiman Marcus chief merchandising officer Lana Todorovich said: "Our customers come to us for extraordinary experiences, and we are excited to partner with Ferragamo on this unique expression of their brand that comes to life through activations and exclusive product offerings as part of our strategy.
"As a global leader in the luxury industry, Ferragamo is one of our longstanding brand partners and it's exciting to see Maximilan's new creative direction for the house.
"We believe our customers will be instantly drawn to this playful and elegant collection across multiple categories, including the launch of women's ready-to-wear."
Ferragamo Americas CEO Daniella Vitale said: "With deep roots between us, we are thrilled to partner with Neiman Marcus in a way that brings Ferragamo into the future and is reflective of the brand's new modern look under the creative direction of Maximilian Davis."
Last month, Neiman Marcus Group shared plans to reduce its workforce by around 5% as part of a strategic realignment.