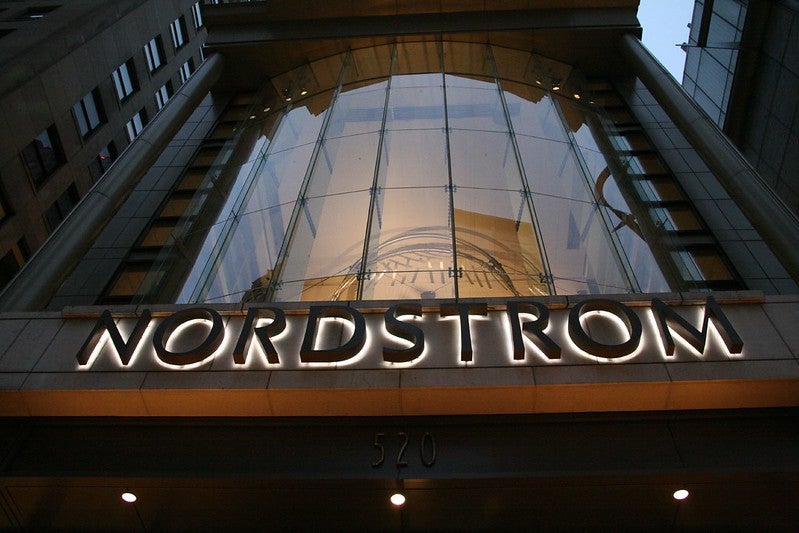 US-based luxury department store chain Nordstrom has posted strong results for the third quarter (Q3) of this year (FY21), with net sales increasing by 18% compared with the corresponding period of last year (FY20).
For the three months to 30 October, net sales for the Nordstrom banner rose by 11% from a year earlier.
The company's online sales for the quarter dropped by 12% compared with Q3 2020 and represented 40% of its total sales for the quarter.
During the quarter, Nordstrom delivered $64m in net earnings, or $0.39 for each diluted share, up from $53m in the same period of last year.
The company's earnings before interest and taxes (EBIT) were $127m, an increase from $106m in Q3 2020.
Nordstrom CEO Erik Nordstrom said: "In the third quarter, we made continued progress toward our strategic and financial goals, driven by strong digital growth, the integrated capabilities enabled by our market strategy and increased net sales in our Nordstrom banner stores, but we are focused on accelerating our transformation and improving results.
"Work is also underway to improve merchandise margin across the company and ensure we have the visibility and flexibility we need to serve our customers seamlessly, despite global supply chain challenges."
For the full year, Nordstrom expects its revenue, including both retail sales and credit card revenues, to rise by more than 35% compared with FY20.
The company also expects its EBIT margin to represent around 3.0% to 3.5% of its sales.
Nordstrom president and chief brand officer Pete Nordstrom said: "For the Christmas season, we are excited about our plans to use our integrated network of stores and digital platforms to showcase holiday dressing, decor and gift offerings, and provide festive experiences and convenient services that make shopping easy and enjoyable for our customers."
In August, the company reported a 101% increase in net sales for the second quarter of FY21 from a year earlier.