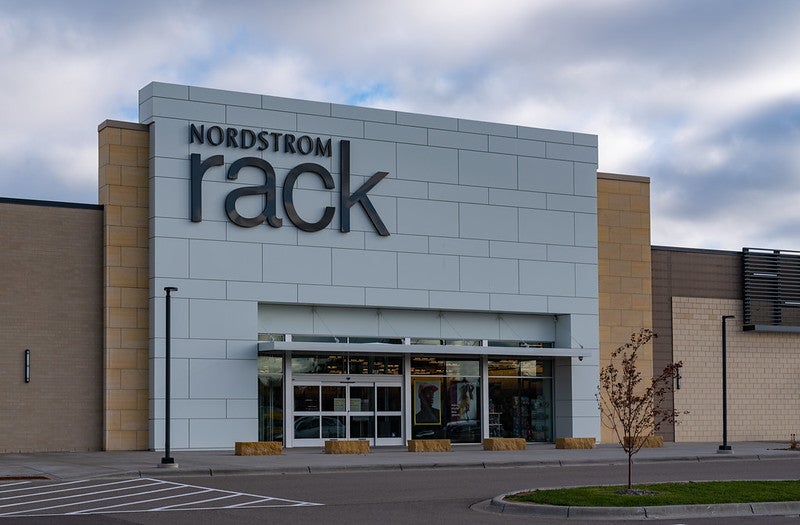 US-based luxury department retailer Nordstrom has revealed plans to open three Nordstrom Rack stores towards the end of next year.
The retailer will open one store each in Union Gap and Olympia, Washington, and one in Salem, Oregon.
The 32,000ft² Olympia store will be located in Cooper Point Marketplace, a regional shopping centre owned and managed by Merlone Geier Partners.
With an estimated size of 28,000ft², the Nordstrom Rack store in Union Gap will be located at Valley Mall, a shopping destination in central Washington.
Valley Mall currently features more than 80 local, regional and national retailers and restaurants.
The store in Salem will cover 25,000ft² and be located at Willamette Town Centre, a regional shopping centre.
Owned and managed by CE John Co, Willamette Town Centre also houses Best Buy, Ulta, DSW and HomeGoods.
Nordstrom Rack Stores senior vice-president Carl Jenkins said: "We look forward to opening these new Nordstrom Rack locations in Union Gap, Olympia and Salem communities, strengthening our network of stores, and introducing new customers to the Rack's unique product offering.
"In addition to shopping the brands they love at a great price, even more customers in Washington and Oregon can take full advantage of these convenient new locations to pick up online orders and make returns."
The three stores will increase Nordstrom's portfolio in Washington to 12 Nordstrom Rack stores and six main-brand stores.
The retailer will also operate seven Rack stores and two main-brand stores in Oregon.
An off-price retail division of Nordstrom, Nordstrom Rack offers discounts of up to 70% on on-trend apparel, accessories, beauty, homeware and footwear from major brands.
Last month, Nordstrom reported a 12.0% year-on-year increase in net sales for the second quarter (Q2) of fiscal 2022 (FY22).
The brand's gross merchandise value increased by 14.9% from a year earlier during the three-month period.