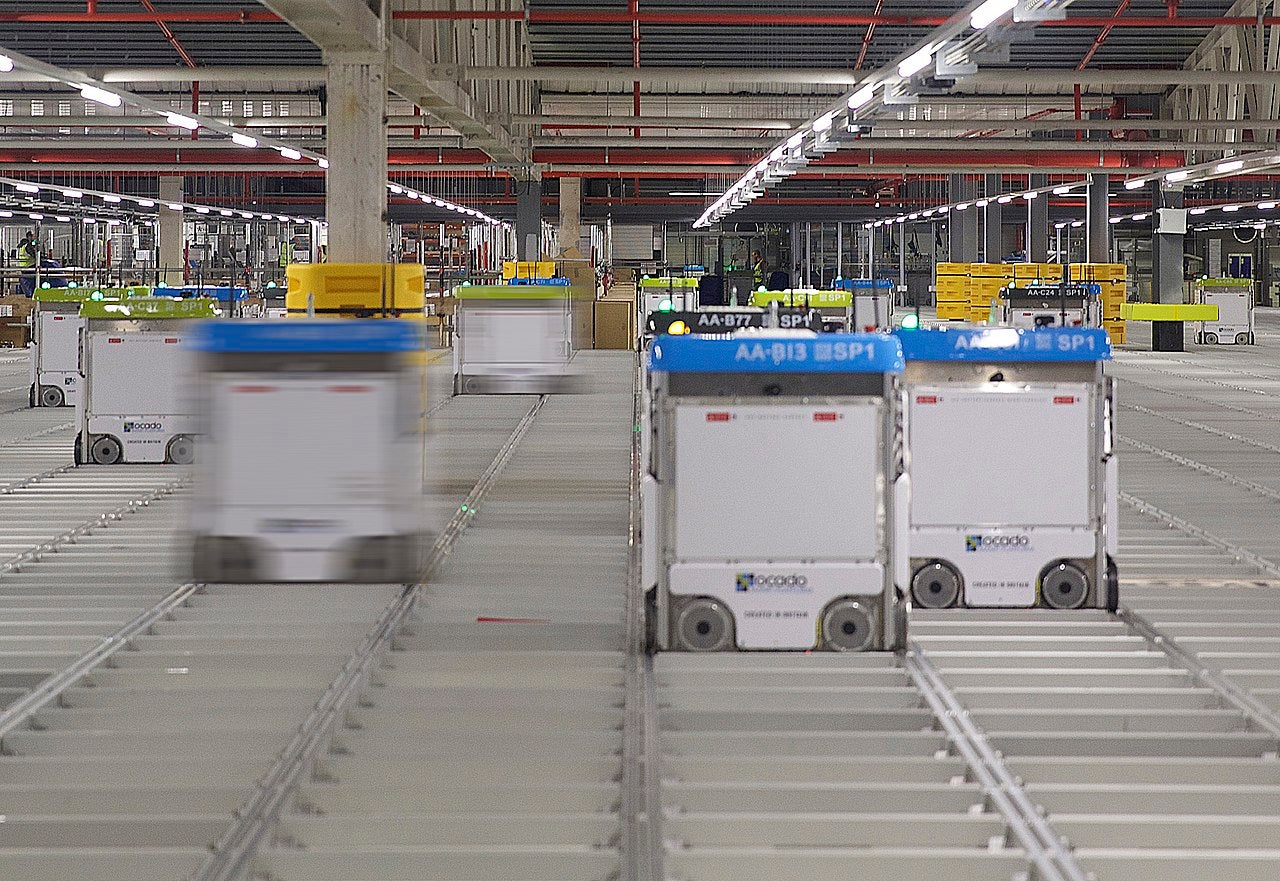 UK-based online supermarket Ocado has been forced to cancel thousands of orders after a fire outbreak at its customer fulfilment centre (CFC) in Erith, south-east London.
The fire broke out on 16 July after three grocery picker robots collided with each other.
Ocado has confirmed that all employees at the centre were evacuated safely and there were no injuries.
The retailer hopes to resume operations at the facility this week, but said that the incident had caused some orders to be delayed or cancelled.
In a statement, the company said: "The damage is limited to a small section of less than 1% of the grid, having been contained by planned fire attenuation measures.
"Aside from some residual smoke smell, the vast majority of the CFC is in good condition. While we expect some disruption to operations, we are working to restore normal service as soon as possible.
"We expect the facility to begin operating within the coming week and thank customers whose orders are affected for their patience.
"We would like to also thank the London Fire Brigade and all the other emergency services for their hard work and professionalism in dealing with this incident."
This is the second fire outbreak involving robots at an Ocado facility, after a battery charging unit fault caused a robot to catch fire at the company's Andover distribution centre in 2019.
Shares in the company were reported to have fallen by around 3% in early trade on Monday (19 July) following the incident.
Around 150,000 orders are typically processed each week at the Erith plant.
Last November, Ocado announced it would acquire North American robotic company Kindred Systems for around $262m.
Based in San Francisco and Toronto, Kindred Systems designs, supplies and services order fulfilment robots for e-commerce.