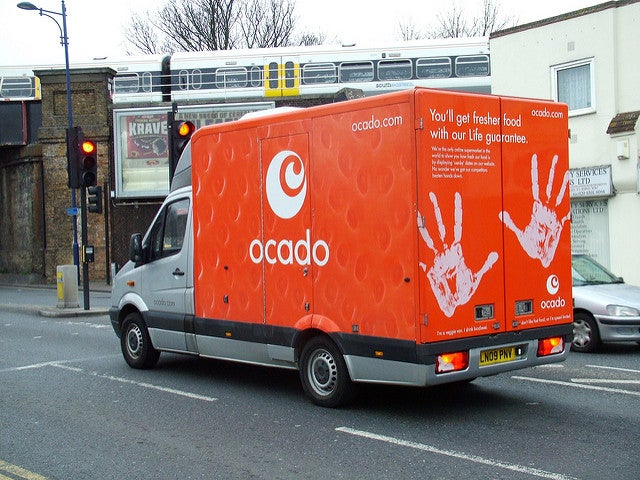 Retailer Marks & Spencer (M&S) and online supermarket Ocado have confirmed talks of a joint venture to develop an online grocery platform in the UK.
Following a month of secret talks it has emerged that M&S may acquire a 50% stake in the online grocery platform by paying between £800m and £900m and splitting Ocado in two, according to an Evening Standard report. The confirmation drove Ocado's share price up by 10% and M&S shares by 3%.
Analysts predict the Ocado M&S deal will support Ocado co-founder and CEO Tim Steiner's aims to license the company's delivery technology with retailers; it has made recent deals in the US, Canada and Sweden.
GlobalData retail analyst Thomas Brereton said: "M&S CEO Steve Rowe has been emphatically pursuing a 'digital first' M&S in a bid to adjust the retailer to better cope with the rapid changes in shopper behaviour. But although a partnership between M&S Food and UK grocery's tech wunderkind Ocado may seem like a step in the right direction, this attempt to rapidly gain momentum in the online market may be a misstep with short-term gains potentially outweighed by a long-term deterioration of brand awareness online.
"Although online penetration in food and grocery remains significantly below non-food – 9.1% vs 24.4% estimated in 2019 – the online food market still represents an important battlefield for the grocers, and will be worth £19.4bn by 2023.
"So with these facts at hand, combined with Ocado's 'open-arms' approach to partnerships, it is an understandable jump for M&S to want to join forces with Ocado. In doing so, M&S might hope to simultaneously take a large slice of the online pie in one swoop, and putting a tick in the 'digital first' box, having a tech-savvy ally in its back pocket, as well as damming one of Waitrose's revenue streams by removing it as Ocado's predominant supplier."
Ocado M&S deal: Waitrose partnership termination
GlobalData analysts recently reported the downside of the Ocado M&S deal, which would result in the "dumping" of its current partner Waitrose upon the current contract termination in September 2020.
Brereton said: "The exact nature of the deal is still unknown, with only a vague description of a 'joint venture', and so leaves a lot of scope for both Ocado and M&S to determine exactly what a partnership would look like. But M&S needs to be careful that it is creating an attractive proposition that can provide long-term gains, rather than simply jumping on the online bandwagon.
"It would be the wrong tactic for M&S to try to emulate Waitrose's success through using Ocado as a stepping stone; the Ocado-Waitrose partnership began over a decade ago during the infancy of online food delivery, and M&S is now looking for a foothold in a much more evolved online market."