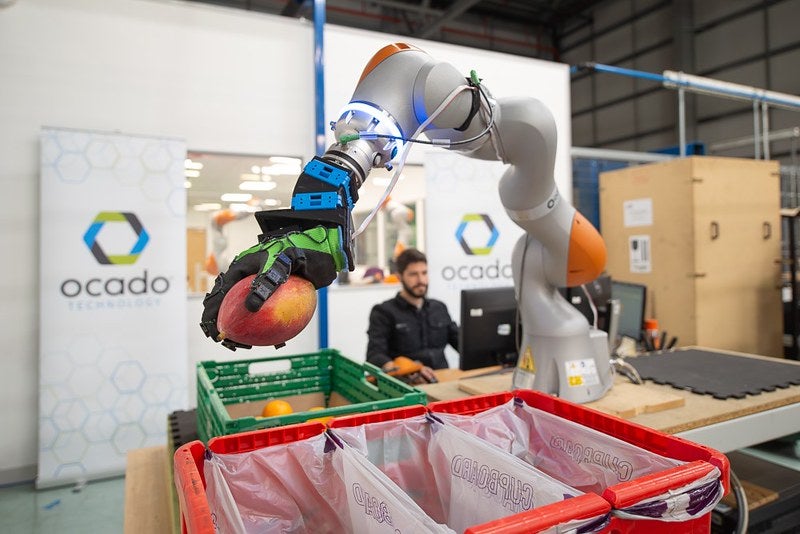 Ocado Retail, a joint venture between Ocado Group and Marks and Spencer (M&S), has reported a 10.6% drop in revenue for the 13 weeks to 29 August.
The company's revenue in the quarter was £517.5m, down from £578.8m a year earlier.
Ocado Retail said this was mainly due to a fire that occurred at its customer fulfilment centre (CFC) in Erith, UK, on 16 July after grocery picker robots collided with each other.
During the quarter, the company's total revenue was 38% higher than the corresponding period of 2019.
The company estimates its total loss from the temporary disruption to be around 300,000 orders, or around £35m of its revenue.
Ocado Retail chief executive officer Melanie Smith said: "There is so much to celebrate at Ocado Retail.
"On 1 September, we marked the one-year anniversary of delivering M&S food to customers, marking a transformational partnership between two iconic British brands.
"We are delighted to see such a positive response from customers to these M&S products, which now represent 29% of the basket."
Ocado Retail expects robust revenue growth in the coming fiscal year.
The company plans to open CFCs in Andover and Purfleet, UK, to increase its capacity to serve customers.
Another CFC is due to open in Luton by 2023, expected to increase the company's capacity to 700,000 orders a week.
Ocado Retail chairman Tim Steiner said: "Despite the challenges we faced in the period, I am delighted to report that Ocado Retail is performing well, improving the customer experience even further and continuing to grow the business in a post-lockdown environment.
"With a market-leading customer offer and technology, we are confident [the company] will continue to grow market share as we help them to roll out even more capacity.
"We look forward to Christmas and delivering strong growth in the new financial year, with our long term outlook as compelling as ever."