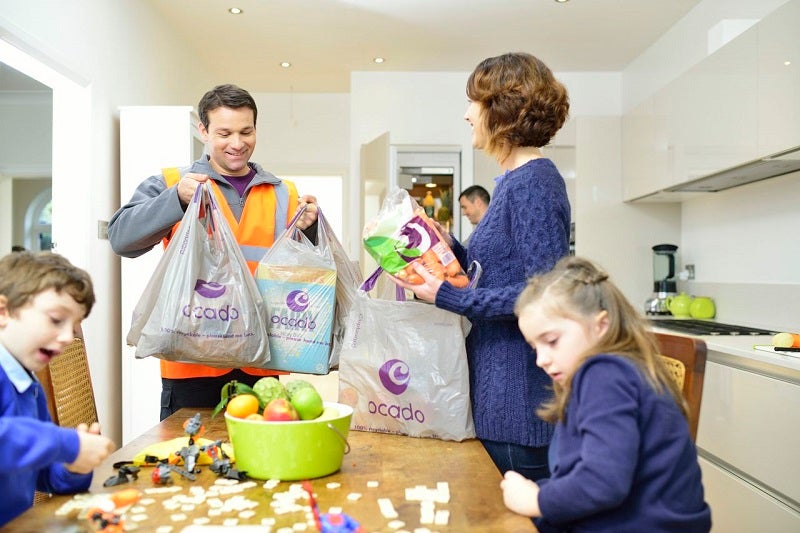 Online supermarket Ocado has reported an increase in retail revenue of 10.8% from £387.2m to £429.1m year-on-year for its fourth-quarter results ending 1 December 2019.
Average orders per week rose 10.4% to £350,000 from £317,000 with an average order value of £104.90.
The company's strong results come after multinational retailer Marks & Spencer Group (M&S) announced the conclusion of its acquisition of half of the online grocery retailer in August this year.
From September 2020 the joint venture will give customers access to shop for over 6,500 M&S food products via Ocado.com, as well as Ocado's exclusive brands and own-label products and popular branded goods.
The retailer has seen a surge in customers searching for vegan and gluten-free Christmas options according to The Courier, which also revealed that the top five best-sellers for the festive season are smoked salmon, organic carrots, broccoli crowns, books of Christmas stamps and mince pies.
Ocado retail chief executive officer Melanie Smith said: "I am pleased to report further progress in bringing the Ocado offer to an ever-increasing number of customers in the UK. Another strong quarter for customer orders means that we remain the fastest-growing grocer in the country. The collaboration between M&S and Ocado Group is working well.
"We have made good progress preparing for switchover date in September 2020, when the M&S food range will be available online for the first time. We are also planning fresh capacity, to offer customers more availability, and have new customer fulfilment facilities in Bristol and Purfleet, and a rebuilt state of the art facility at Andover, on the way. As a team, we could not be more excited."