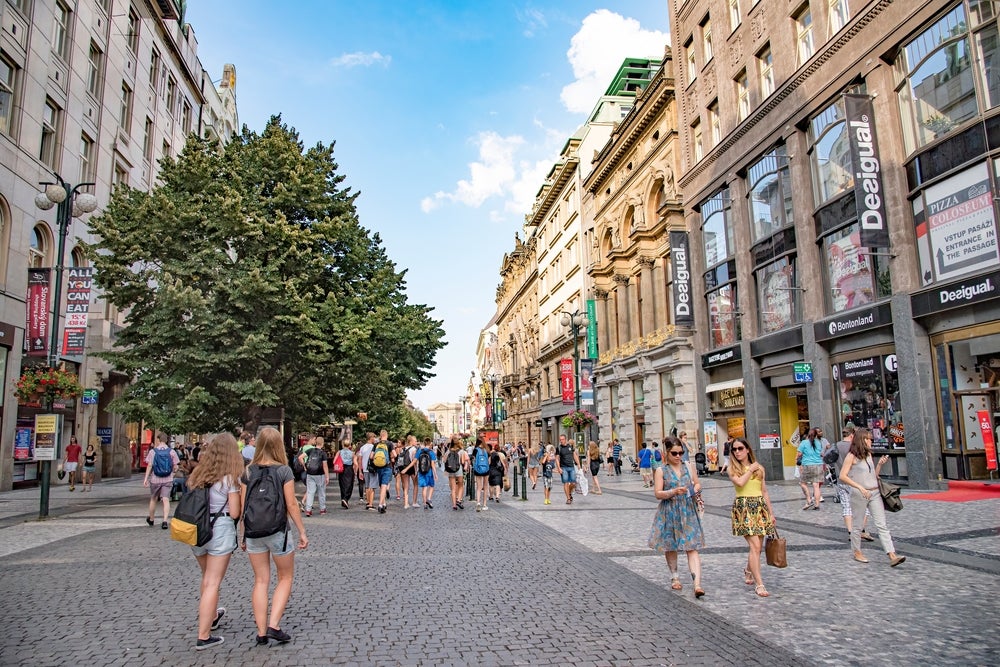 In a new study, Prague has emerged as Europe's foremost sustainable shopping destination, with a remarkable 1 in every 5 clothing stores offering second-hand or vintage options.
Surprisingly, Prague outshines fashion capitals such as Milan and even surpasses London and Paris, despite its significantly smaller population.
As eco-consciousness sweeps the globe and vintage fashion trends such as "thriftcore" dominate platforms such as TikTok, second-hand shopping is no longer niche—it's a mainstream choice.
With Second Hand September on the horizon, a visit to Prague could be the ideal way to explore sustainable fashion.
The study highlights a significant surge in Gen Z shoppers choosing their travel destinations based on their passion for vintage shopping. TikTok data reveals staggering views for #thriftingprague, with 802.5K views, dwarfing #thriftingamsterdam (291.1K views) and #thriftingbarcelona (925.1K views).
To identify the leading city for vintage and second-hand stores, researchers meticulously analysed 10,000 shops across Europe.
Other sustainable shopping hotspots
While Prague reigns as the top sustainable shopping destination, other European cities like Amsterdam, Copenhagen, Krakow and Barcelona are also establishing themselves as hotspots for sustainable fashion. In these cities, sustainable fashion shops account for at least 10% of the total number of clothing stores.
Google search data reveals a 15% increase in searches for "best cities for vintage shopping" over the past year. The rise of online second-hand retailers such as Depop and Vinted is attracting a growing number of young shoppers eager to unearth vintage treasures in charity shops. Chief Executive of Zero Waste Scotland Iain Gulland emphasises the environmental impact of clothing disposal, highlighting that textiles contribute significantly to emissions due to their long supply chains.
To combat this, Gulland suggests consumers limit their consumption, opting for alternatives like vintage and second-hand items. Supporting businesses that embrace sustainability sends a potent signal to the market, encouraging more brands to adopt circular economy practices.
How Can Consumers Shop Sustainably?
BYOB (Bring Your Own Bag): Avoid the environmental toll of store-provided bags by bringing your reusable tote bag.
Will you wear it again and again?: Prioritise versatile pieces that can be worn on multiple occasions and paired with existing items in your wardrobe.
A garment for all seasons?: Avoid accumulating items that lack versatility. Consider your local climate and needs when making fashion choices.
Do your homework: As ethical practices gain prominence, it's easier to identify brands that operate sustainably. Research and create a list of sustainable labels to guide your shopping decisions.