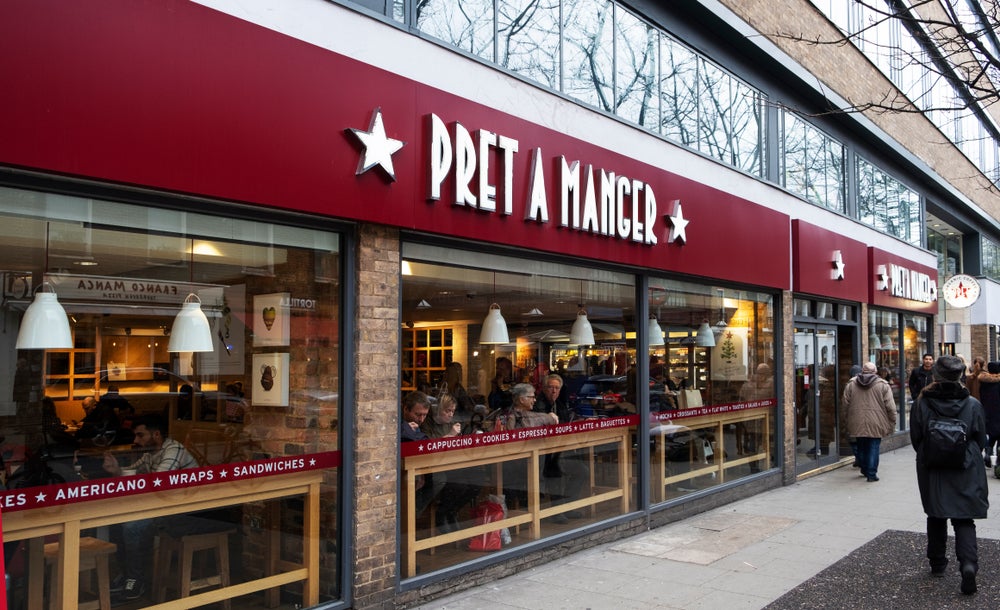 UK-based coffee and sandwich chain Pret A Manger has increased the price of its monthly coffee subscription service by 20% to £30 ($37.34).
However, the coffeehouse has also expanded the service to include a 10% discount on all food and snacks sold in its shops.
The subscription service was launched in September 2020 to counteract the drop in sales due to the Covid-19 pandemic. Initially, the subscription charge was £20 per month but increased to £25 in February 2021.
The service is now called "Club Pret" and allows subscribers to get up to five barista-prepared drinks per day.
Pret A Manger has big expansion plans
The service has been highly successful in the UK and is used 1.25 million times per week.
The subscription has also been expanded to the US and France. The company has not disclosed the number of subscribers.
Though inflation in the UK fell to 10.1% in March 2023, prices of food and non-alcoholic drinks were up 19.1% year-on-year, the highest since August 1977.
Pret A Manger, which is owned by JAB and founder Sinclair Beecham, has announced plans to double its business size by 2026. It operates more than 550 shops globally.