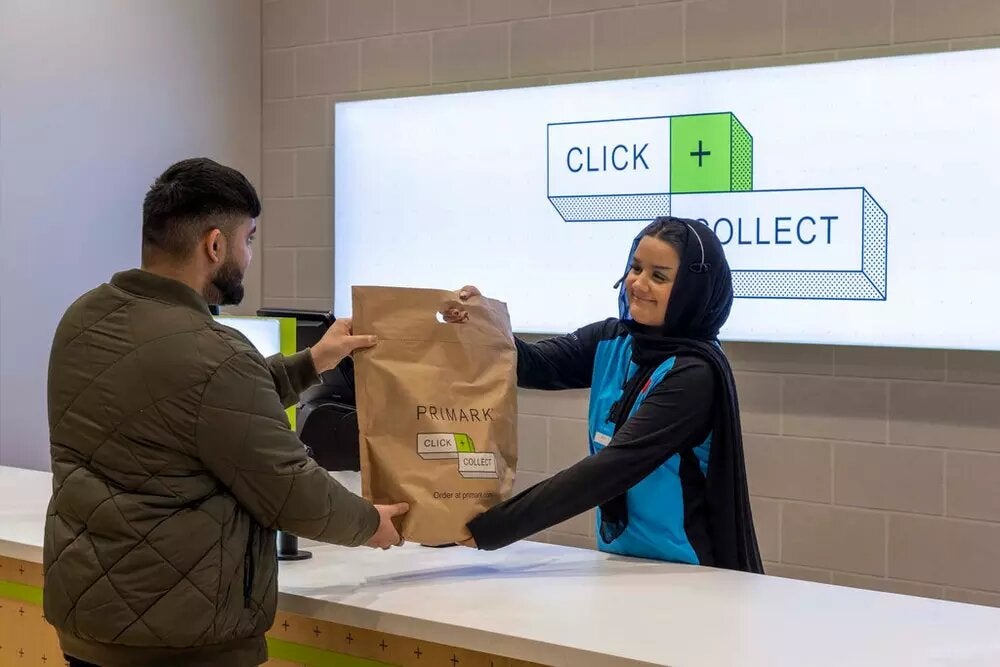 Irish fashion retailer Primark, a subsidiary of Associated British Foods, has launched a trial of its new Click + Collect service across 25 stores in the UK.
As announced last month, the service is being trialled in stores in a variety of sizes and areas across North-West England, Yorkshire and North Wales.
Customers can select from up to 2,000 babies', children's and decorative nursery products and toys, as well as hundreds of items and ranges exclusive to the Click + Collect service.
Once an order is placed, shoppers can select a day to collect their purchased items from a store of their choice.
The trial is intended to reduce the use of excess product packaging, with all orders to be delivered in brown paper packaging or cardboard boxes with a paper tape seal.
Primark chief executive Paul Marchant said: "It's a very proud moment to see Click + Collect go live.
"This trial showcases the very best that Primark has to offer across kids' wear, combining much more choice, great style and incredible value.
"We're big fans of the high street and we believe passionately that a thriving local shopping area benefits everyone in the community.
"Our approach to online is all about supporting and complementing our stores, which will always be at the heart of our business.
"The trial offers the convenience of browsing and shopping from the comfort of your home, while also providing customers living near one of our smaller stores, like Wallasey, as big a range as on offer in a much larger store like Liverpool.
"Everyone, no matter their local store, will get access to lots of exclusive new products."
Primark's website temporarily crashed shortly after the Click + Collect service was launched, but appeared to be restored after a few hours.
The trial is part of the retailer's ongoing efforts to improve its in-store experience.