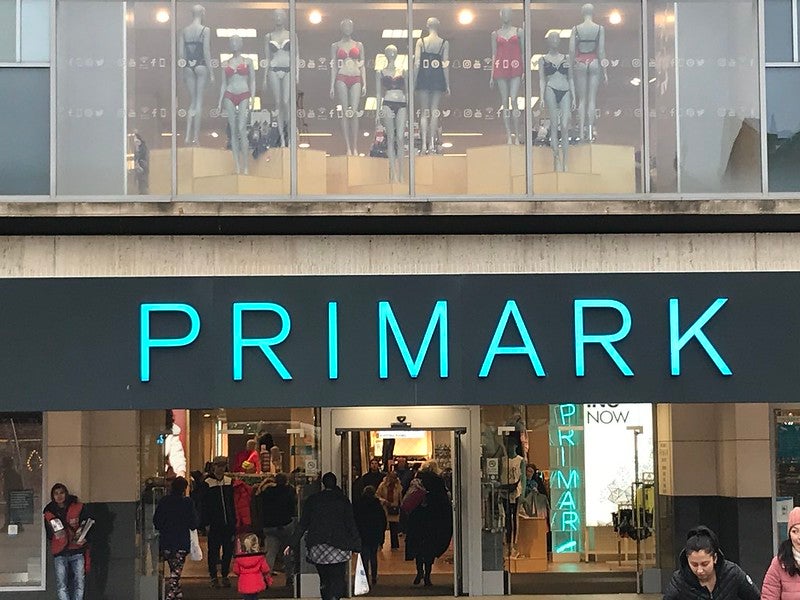 UK-based high street retailer Primark has recorded "higher than expected" sales since reopening in June, with the company predicted to hit £2bn by the end of the year according to owner Associated British Foods (ABF).
Reporting the results in its latest trading update, ABF noted that, compared to pre-Covid-19, Primark's sales performance has been "reassuring and encouraging", with an increase in footfall driving transactions.
ABF said: "After a period of store closure, we are encouraged by the strength of our sales. In the latest four-week UK market data for sales in all channels, Primark achieved our highest-ever value and volume shares for this time of year.
"Since reopening Primark stores, we have seen increasing numbers of transactions driven by footfall. The average basket size was initially significantly higher than last year, reflecting some pent-up demand, and while this out-performance has reduced in recent weeks, it remains higher than a year ago."
How did Primark survive the Covid-19 lockdown?
The Covid-19 pandemic lockdown in the UK saw many high street retailers pushed into administration, including Debenhams, Cath Kidston, and Monsoon and Accessorize. Primark raised questions about how it would survive the pandemic, as the store has no online platform.
With high street stores administration being so topical, industry experts began to theorise whether Primark would move to e-commerce following a zero-earning month in lockdown to save itself. However, once Primark reopened in June, it showcased success in both sales and footfall figures.
Engagement platform Loyalize CEO David John says Primark's success despite having no online platform could be attributed to a demand for value-for-money items.
John told Retail Insight Network: "Primark, one of the UK's most iconic high street brands, is experiencing a strong recovery since stores re-opened just a few months ago. For a company with no e-commerce presence and sales figures that fell to zero during lockdown, this represents a remarkable turnaround and is testament to their ability to remain relevant to consumers.
"Recent data shows that since re-opening, customers have been visiting less but spending more, with average basket size higher than this time last year. This reflects pent up demand for value-for-money items, and the return to a welcoming, safe environment, especially in a time where consumers are more sensitive about how and where they spend their money."
John's opinion is shared by DotcomBlinds SEO manager Buzz Carter, who told Retail Insight Network: "Primark has done well with their in-person retail for a few reasons. Firstly, Primark is still one of, if not the cheapest place for people to buy clothes, so in a time like this people want and need cheap clothes due to a lot of people taking a hit to their disposable income.
"Then you also have the fact they had virtually no online presence, this has led to an increased demand for Primark's goods and a yearning for their deals, so as they re-opened consumers wanted to essentially catch up on deals they had missed during lockdown or restock on cheap clothes for the return to the office or school."
"Primark's post-lockdown success will be short-lived."
However, UK-based commerce agency LiveArea EMEA commerce consulting director Elliott Jacobs told Retail Insight Network that the success Primark has found since reopening will be short-lived and that it will eventually need to move to online to continue seeing success.
Jacobs said: "Primark's post-lockdown success will be short-lived. When analysing business performance, you must consider context. Pent-up demand, combined with the shift towards leisurewear, meant consumers flocked to its stores when lockdown ended. While the latter trend may continue, the former simply cannot. The results, therefore, must be viewed as a short-term bounce-back, rather than signs of a successful long-term strategy.
"Over the last few months, Primark has been able to shift more of its unsold stock than expected. However, this will not make up for all the money lost during lockdown, the result of dismissing a digital strategy.
"Consumer behaviour has changed forever, and businesses have to pivot to digital to see growth. Primark's reliance on high street footfall is unnecessarily risky. While preserving and continuing to appeal to its base, the company should look to improve customer experience and access with digital innovations."