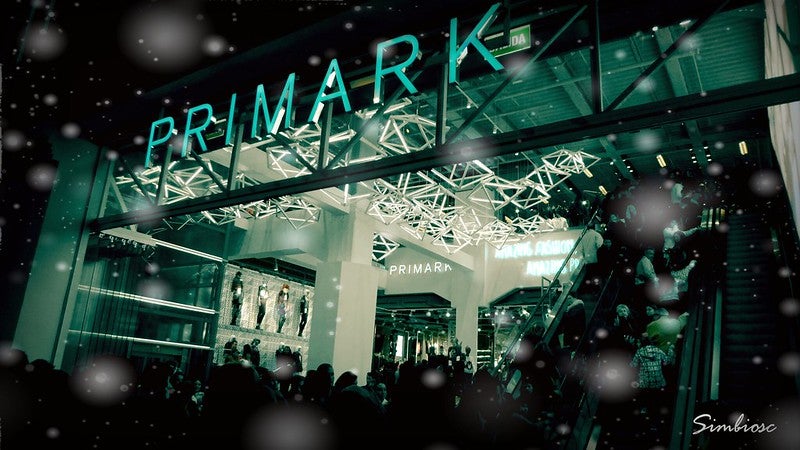 Associated British Foods (ABF), the parent firm of fashion retailer Primark, today announced that it will be returning furlough cash worth £121m to taxpayers, following a record sales week after non-essential retail reopened in England.
The money being returned from the job retention scheme, which was implemented as a result of the Covid-19 coronavirus pandemic, includes £72m to the UK government.
Primark reopened last week on Monday 12 April after a three-month closure and saw high demand from the public, with long queues forming outside stores. This has been partly attributed by retail experts to the fact that Primark is a brick-and-mortar only chain with no online store service.
Speaking to investors, ABF chief executive George Weston said: "We are excited about welcoming customers back into our stores as the lockdowns ease and are delighted with record sales in England and Wales in the week after reopening on 12 April.
"With our success in a number of new markets, as wide-ranging as Poland and Florida, we are convinced as we have ever been in the long-term growth prospects for Primark."
Retail experts respond
Retail technology communications company VoCoVo chief commercial officer Martyn Jones told Retail Insight Network that this news is encouraging for the high street.
Jones said: "Primark's announcement of record sales is extremely encouraging news for the high street and testament to the work its team has done whilst closed over the last few months.
"Unlike many of its competitors, Primark's reliance for sales is solely from in-store customers and not online. This model places a huge emphasis on its shop floor staff, many of which will have been furloughed at various stages across the last year, so a lot of credit has to go to them.
"The value of the store worker in the shopping experience is something that cannot be underestimated and VoCoVo's own research highlights 28% of shoppers believe staff improve their in-store experience. Whilst online shopping has proved pivotal during the pandemic, the long queues we've seen this past week is evidence that people miss the high street.
"It's fantastic to see Primark in a position to be able to return furlough money and the act is very much in line with the spirit and sense of community that we've seen from the retail industry this last year."
A "bold statement" from Primark
IT service Fujitsu retail and hospitality business development director Paul Kirkland told Retail Insight Network that Primark has proven it is on the right track for the coming months, despite not having an online store.
Kirkland said: "Primark's decision to return the furlough cash that kept them afloat over the last year is certainly a bold statement and, following record-breaking sales; it shows the high-street retailer is more than on track to recoup losses in the coming months.
"With its competitive price points and loyal customer base, Primark has proven to be a huge beneficiary of the pent-up demand accumulated in lockdown – and that's just after a week of trading.
"Primark was one of the few retailers to refuse to implement an e-commerce offering during lockdown, even if that meant zero sales and zero profits in the short term – something many retail experts would have strongly advised against.
"However, the proof of Primark's decisions was always going to lie in the high street reopening; and while they may have failed to capitalise on demand last year, it's clear their customers were willing to wait until last Monday to get the bang for their Primark buck ahead of the summer."
"Alternatives to fast fashion is needed"
Education curriculum company Earth Warriors co-founder Shweta Bahri told Retail Insight Network that there need to be better alternatives to Primark.
Bahri said: "More needs to be done to ensure that fast fashion brands like Primark are not the main accessible option for families.
"We need to see incentives for sustainable fashion brands to become viable and economical alternatives to fast fashion since we know over 60% of clothes end up in a landfill within a year of being produced.
"Let's make sustainable fashion accessible for younger generations that are demanding climate action and education."