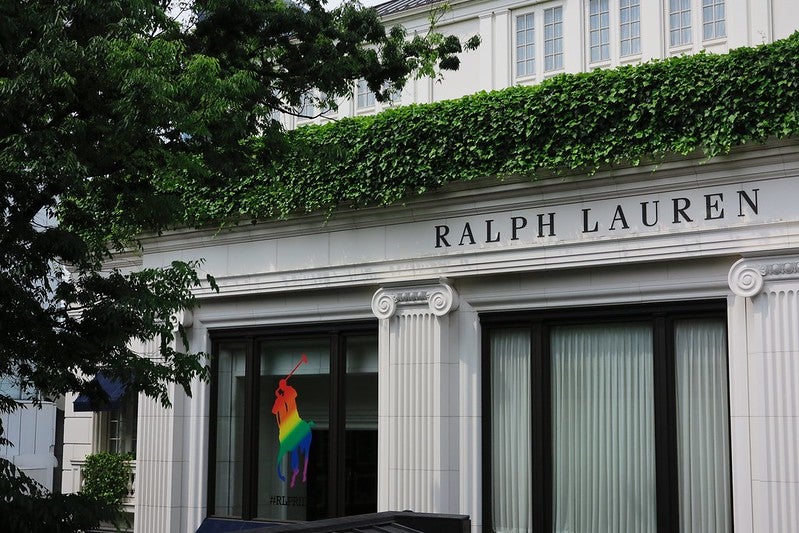 US-based fashion retailer Ralph Lauren has reported that its results for the second quarter (Q2) of the fiscal year 2022 (FY22) exceeded expectations, with revenues up by 26% to $1.5bn on a reported basis.
The company registered double-digit growth across all regions, with Q2 revenues in North America, Europe and Asia up by 30%, 38% and 14% respectively.
Revenues from Ralph Lauren 's global digital ecosystem increased by almost 45%, while the company's gross profit for the quarter was $1.015bn and its gross margin was 67.5%.
The company's operating income for the quarter was $252m and its operating margin was 16.7% on a reported basis. On an adjusted basis, its operating income was $257m and its operating margin was 17.1%.
Ralph Lauren reported a net income of $193m, or $2.57 earnings for each diluted share, on a reported basis for Q2 2022.
This was an increase from the net loss of $39m, or $0.53 to a diluted share, in the same period of the previous year.
Ralph Lauren president and CEO Patrice Louvet said: "We delivered another quarter of strong progress on our FY22 plan, with second-quarter results exceeding our expectations across all key financial, operating and consumer health metrics.
"Ralph Lauren remains on offence — our market share is growing, and we are increasing our investments to deliver on further opportunities for growth.
"Even as we continue to navigate a volatile global environment, we are confident in our ability to sustain our momentum."
Ralph Lauren expects its revenues to rise by around 14% to 16% on a constant currency basis for Q3, with an increase of around 34% to 36% for the full year.
Earlier this year, the company agreed to sell its high-end casual clothing store chain Club Monaco to private equity company Regent.
The sale was prompted by a strategic review of Ralph Lauren 's brand portfolio and part of its strategic realignment plan for the year.