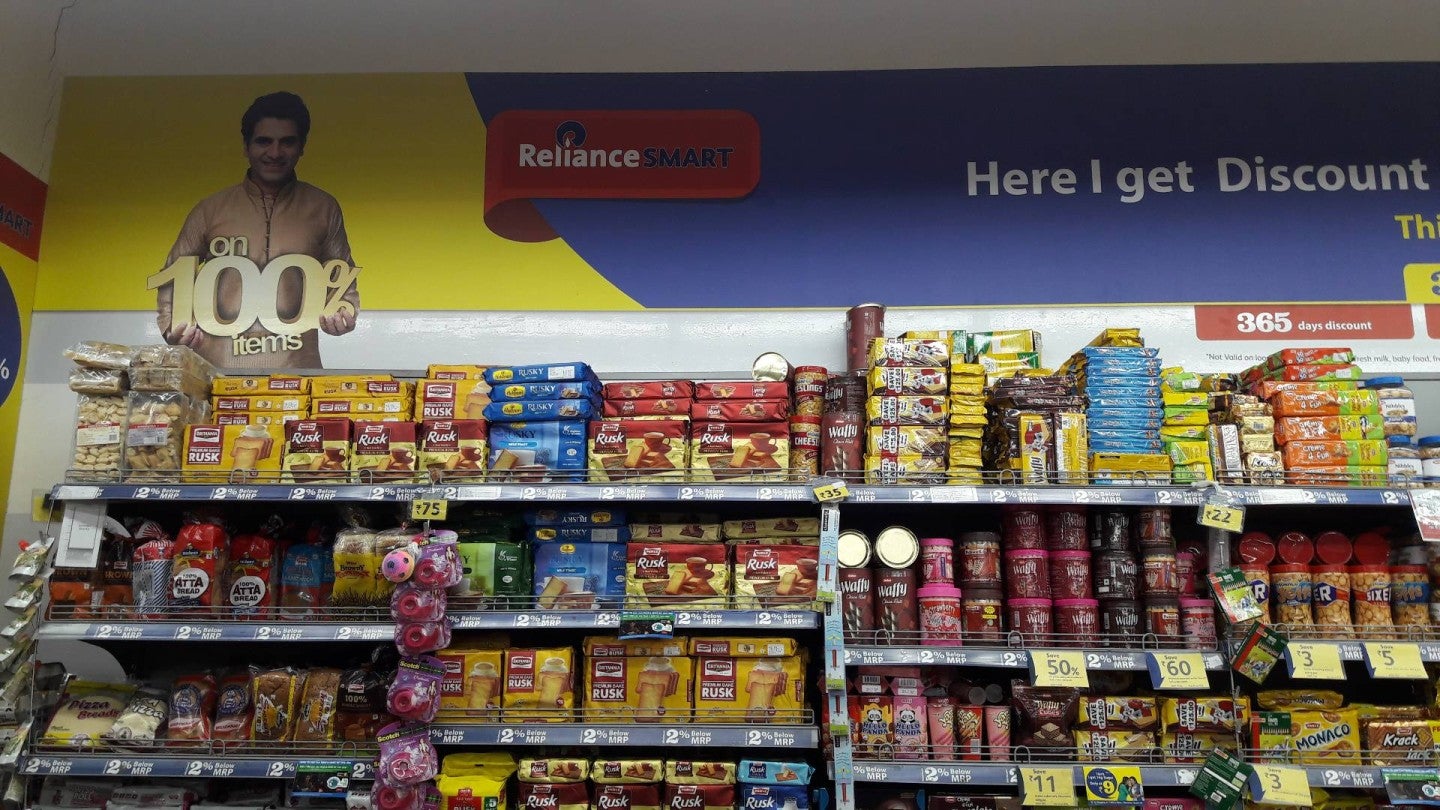 Indian multinational company Reliance Industries' subsidiary, Reliance Retail, has reported gross revenues of Rs2603.64bn ($31.76bn) for the fiscal year (FY) 2023.
This represents a 30% year-over-year (YoY) increase from the gross revenues of Rs1997.04bn ($24.36bn) registered in FY22.
The company has attributed this increase to the broad-based growth seen across different consumption baskets.
For the reported year ending on 31 March 2023, the company's net profit amounted to Rs91.81bn ($1.12bn), 30% more than the previous year's net profit of Rs70.55bn ($860.7m).
The company said its cash profit was up by 42% to Rs139.63bn ($1.70bn).
Reliance Retail recorded about a 45% YoY increase in the earnings before interest, taxes, depreciation, and amortisation (EBITDA) of Rs179.28bn ($2.18bn), compared to Rs123.81bn ($1.51bn) in FY22.
Meanwhile, EBITDA before investment income for the reported year stood at Rs176.09bn ($2.14bn), reflecting a 61% YoY increase from Rs109.32bn ($1.33bn) in FY22.
Similar growth was recorded in the fourth quarter of FY23, with a 19% rise in the revenues driven by growth in the company's Consumer Electronics, Grocery and Fashion and Lifestyle segments.
Reliance chairman and managing director Mukesh Ambani said: "Retail business registered excellent growth numbers backed by the expansion of physical and digital footprint and a significant increase in footfall.
"We continue to expand our product base across consumption baskets, ensuring our customers get world-class products at affordable prices."
Reliance's retail and warehouse space has increased by around 25 and 12.6 million square feet in area, respectively, showcasing more than 50% YoY growth.
The year also saw the launch of new retail formats, including Smart Bazaar, Centro, Azorte, Fashion Factory and Portico, to address a wider customer base.
Reliance Retail Ventures executive director Isha Ambani said: "Reliance Retail continues on the path of registering industry-leading growth year after year at a scale unmatched in India.
"Our focus on customer-centricity backed by investments in technology, innovation and new business segments have helped us create operational excellence and steer transformation of India's retail sector."
Reliance Retail recently launched a digital commerce platform 'Tira' under its beauty business.