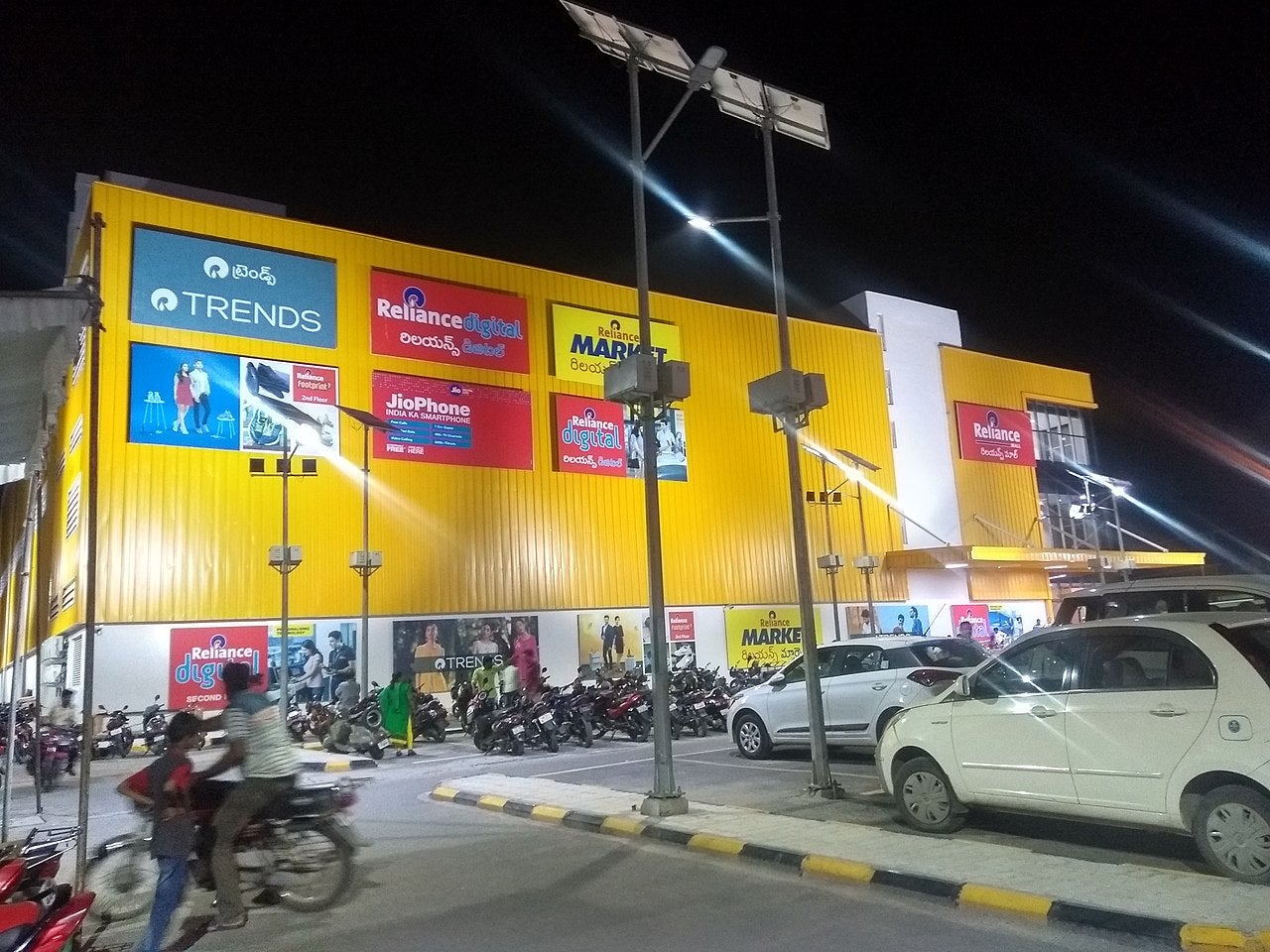 Reliance Retail, a subsidiary of Indian conglomerate Reliance Industries (RIL), has recorded total revenue of Rs676.23bn ($8.3bn) in the third quarter (Q3) of fiscal 2023 (FY23), up 17.2% from a year earlier.
In the three months to 31 December, the company's revenue from its operations grew by 18.6% to Rs600.9bn.
Reliance Retail's consumer electronics business, excluding devices, posted a 45% year-on-year (YoY) revenue growth in Q3, while its grocery and fashion and lifestyle businesses saw their revenue rise by 65% and 13% YoY respectively.
Its earnings before interest, tax, depreciation and amortisation (EBITDA) for the quarter were Rs47.73bn, down by 24.9% from Q3 2022.
The company's net profit rose by 6.2% to Rs24bn over the three-month period.
Reliance Retail opened a total of 789 stores in Q3, recording its highest ever footfall of 201 million during the period.
The company's digital commerce and new commerce businesses registered a 38% YoY growth, accounting for 18% of its total revenue.
Reliance Retail Ventures executive director Isha M Ambani said: "Our performance during the quarter demonstrates the underlying strengths and efficiencies of our business model that enable us to serve our customers with excellence at all times.
"We remain steadfast in offering the best shopping experience across all our stores and digital platforms to deepen our bond with our customers and vendor partners."
In a separate development, the Economic Times reported that Reliance Retail has acquired footwear and apparel retailer V Retail.
Based in Telangana and Andhra Pradesh, V Retail operates a retail chain under the brand name Centro Style.
The company has 32 Centro stores in the markets of Andhra Pradesh, Telangana and Karnat.
Last month, Reliance Retail agreed to buy a 100% equity stake in business-to-business retailer METRO India for Rs28.5bn.
METRO India serves more than three million industry customers in India through its store network and eB2B app.