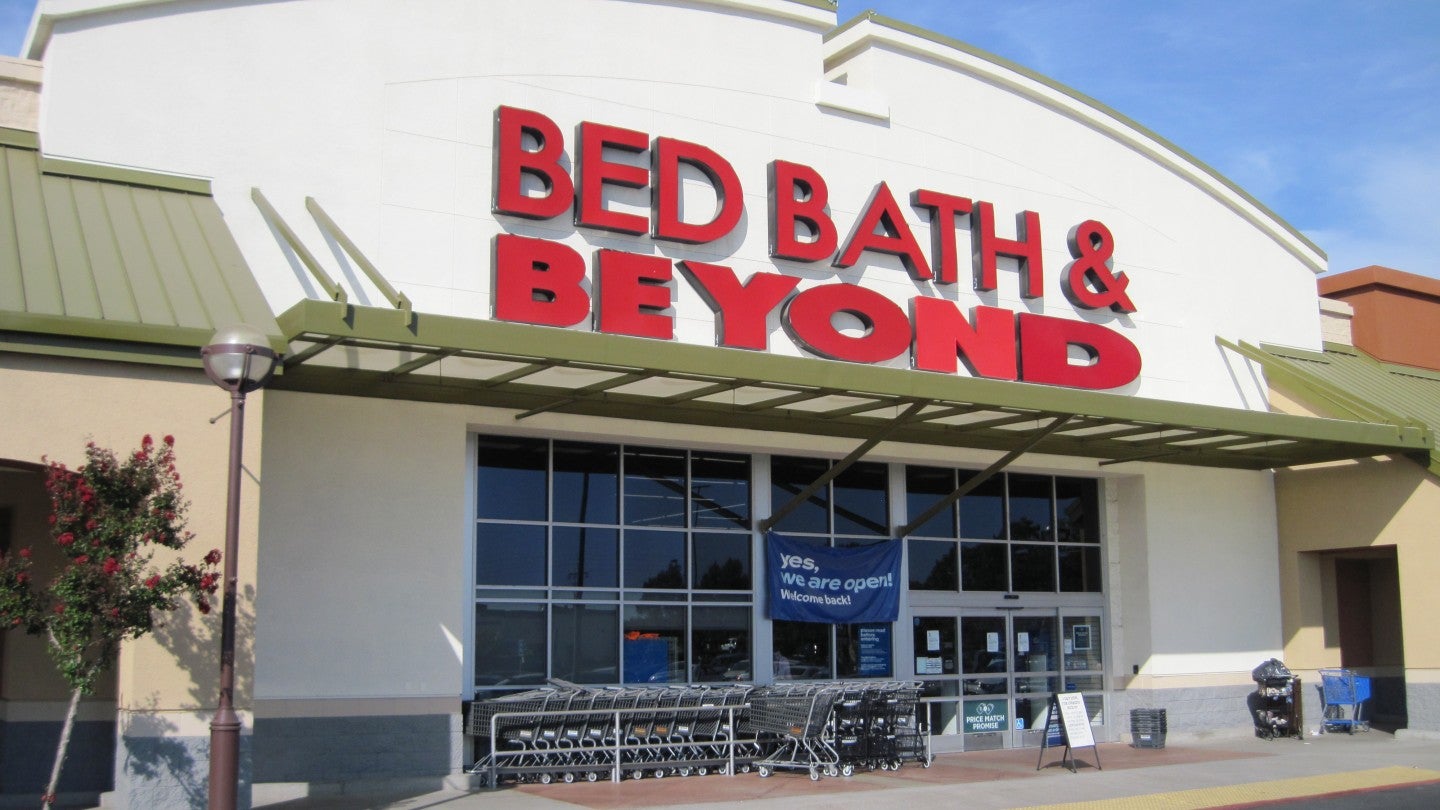 Bed Bath & Beyond has signed a third-party agreement with Hilco Global's credit-focused investment management firm ReStore Capital to launch a new vendor consignment programme.
ReStore Capital offers "creative financing solutions" for different industries, including retail, wholesale, consumer and manufacturing.
As per the terms of the agreement, ReStore Capital will invest up to $120m to purchase pre-arranged merchandise from Bed Bath & Beyond's major suppliers.
This arrangement will help replenish and supplement inventory levels that are already sold at Bed Bath & Beyond and buybuy BABY.
The stipulated amount will be invested on a "revolving basis" at any required time.
Bed Bath & Beyond president and CEO Sue Gove said: "We remain relentless in executing plans that can help us overcome near term operational and financial challenges.
"Our new vendor consignment program enables us to increase our inventory position in top items that customers are buying and improve the customer experience. This capital-light solution can allow us to strengthen merchandise availability and better fulfil demand."
The latest move comes at a time when Bed Bath & Beyond is struggling to maintain its inventory levels and avoid bankruptcy.
Gove added: "The support we are seeing from our top supplier partners demonstrates the staying power of our brands and our potential for sustainable improvement.
"We know the performance and value of our business today is not representative of our full potential. Our entire organisation is focused on expanding and accelerating improvement. We are doing what we must to sustain our business immediately and unlock our true value over the long-term – for all stakeholders."
Bed Bath & Beyond announced the closing of 87 stores after the company was considering filing bankruptcy protection in February 2023.